5/2/2021 Update
Our latest update to this article contains a review of the website rankings, improvement of information, verifying links, and image updates.
If you're looking to date a Latino man or woman, we have compiled this list of the best Latin dating sites online.
While I'm not currently dating or married to a Latino person, I do know that those that say that Latinos are very passionate people. Dating or marrying a Latino can make for a very fascinating life!
Before you jump into Latino dating, please read our guide to Latino dating. If you're considering dating a Latino in a different country, please read our guide to long-distance dating. Below you'll find the top 14 Latin dating sites that are free to try to get you connected quickly.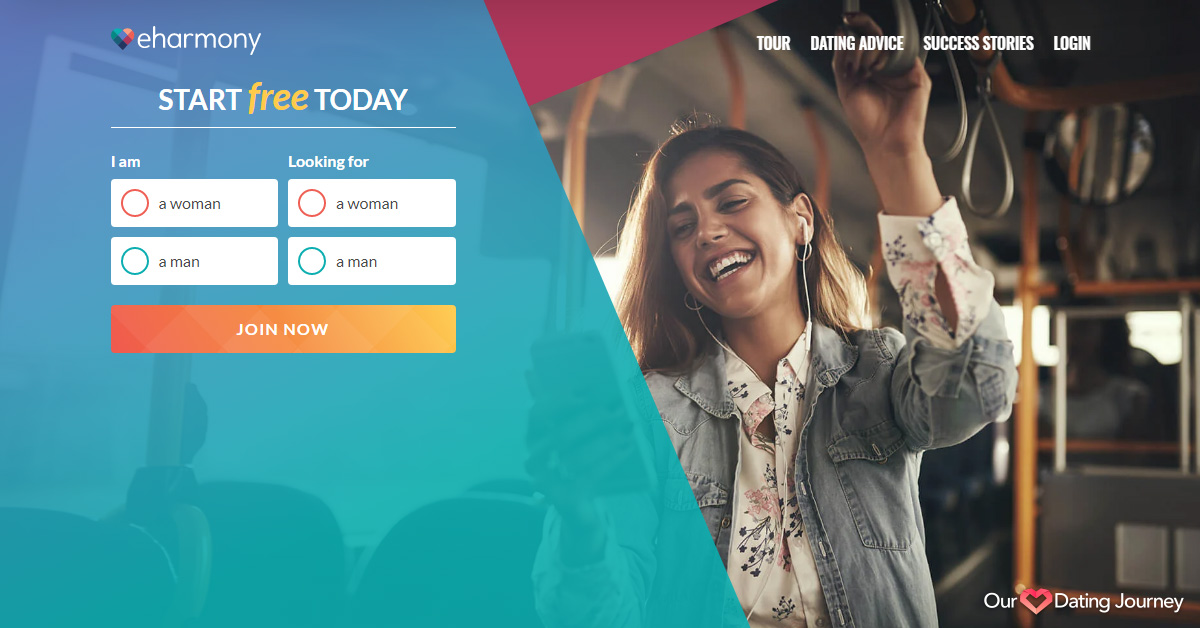 When you first see that eharmony is on our list of best Latin dating sites, you may wonder why we have added it since it's not specifically a Latino dating site.
The best part about eharmony is that there are singles from almost every corner of the world. You can find a match from many different countries, races, and ethnicities.
This means if you want to find a Latino match, you simply make sure to answer the questionnaire honestly and be open to Latino matches.
Since eharmony has the absolute best matching system of any dating site, you can easily find a perfect match from any culture.
With a membership base of over 10 million active singles, there is a great pool of users to choose from.
Plus, eharmony is actually responsible for close to 4% of the marriages in America (about 438 marriages per day) so there is nothing else like it if you want to find a serious Latino match.
---
The remaining sites on the best Latino dating sites list are all niche Latin dating sites. This means they focus specifically on Latino dating. So if you're looking for a Latino match, these Latin dating sites may be just what you're looking for!
---
At the top of our niche Latin dating sites is Latin American Cupid. This is a site that works well and is easy to use.
As with all of the niche Latin dating sites, the primary focus of this site is to help people connect with Latino singles from all over the world.
Read Latin American Cupid Review
This is one of the larger Latin dating sites with close to 3 million members so it will give you a nice pool of people to choose from.
This Latino dating site is part of the Cupid Media network which runs over 30 niche dating websites.
Latin American Cupid is free to join but to take full advantage of all of the features you will need to upgrade.
---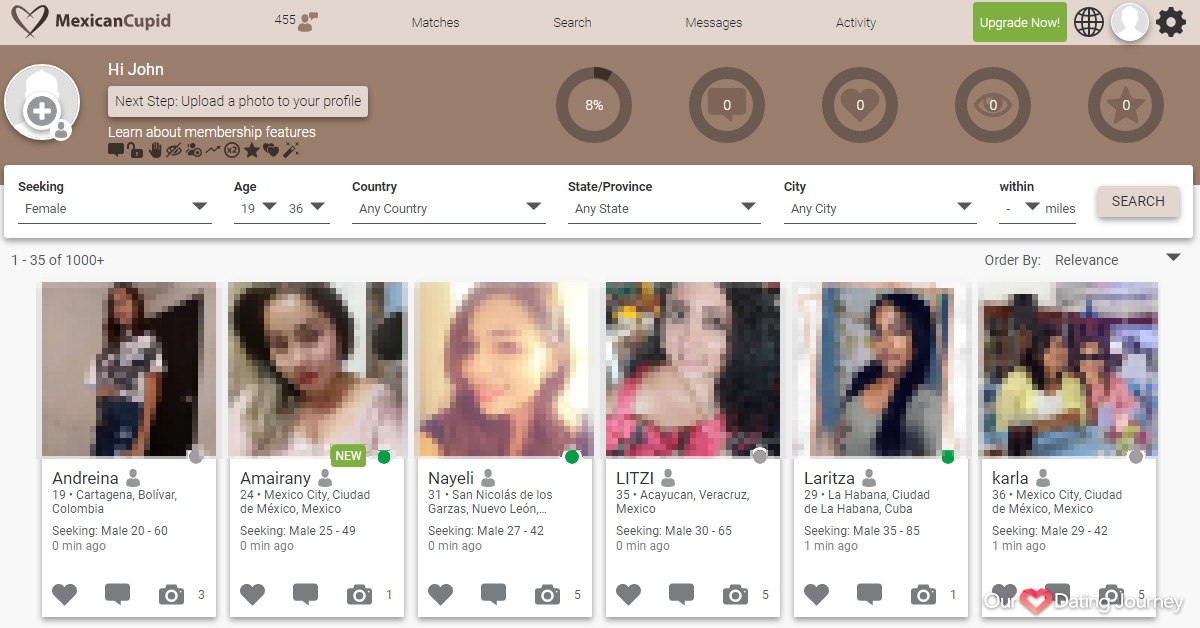 If you're looking to find Latino matches from Mexico, then Mexican Cupid is a great site to help you accomplish this.
With over 700,000 members, Mexican Cupid has a decent sized pool of singles to choose from. The bigger the active member base on any dating site the better your chances of finding your perfect match!
This Latino dating site is part of the reputable Cupid Media network. This network has a long track record and is known for providing quality for its users.
Mexican Cupid itself has been around since 2005. This is long enough to prove that it's a good choice for finding a Mexican match.
If you wish to join Mexican Cupid, you can join for free. However, to use the most important features, you will need to become a paying member.
---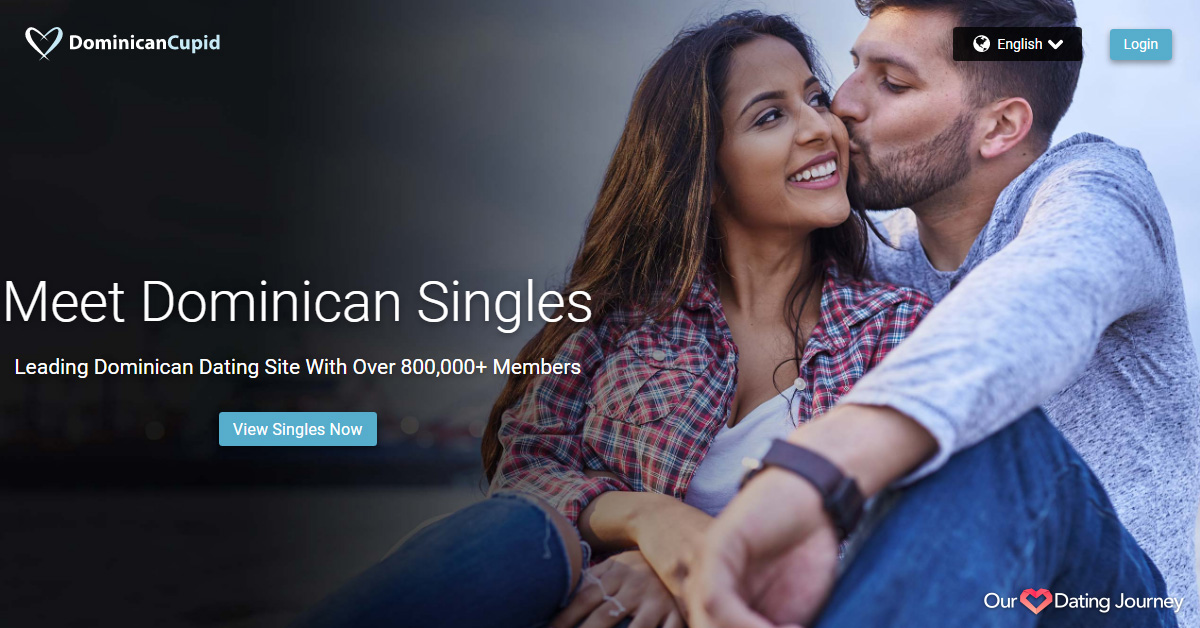 For those looking to find a Dominican match, Dominican Cupid could be the perfect Latino dating site.
While not nearly as large as some of the major dating sites like eharmony and Match, Dominican Cupid does have a healthy membership base of over 400,000 members. Since this is a site specifically for those looking for Dominican singles, that is a decent-sized amount of users.
Like many of the sites on our best Latin dating sites list, Dominican Cupid is part of the Cupid Media network. With their long track record of quality dating sites, this site is one of the better niche Latino dating sites.
As with most dating sites, it's free to sign up. However, to access all of the features, you will need to pay for it.
---
If you're looking to date a Latino from Colombia, then Colombian Cupid is a good choice!
This Latino dating site is on our best Latin dating sites list because it's the best website to find a Colombian match.
With over 1 million members, Colombian Cupid is the largest niche Colombian dating site online.
Like several other sites on this list of Latin dating sites, Colombian Cupid is owned by the Cupid Media Network which is a very established player in the online dating world.
To join Colombian Cupid, sign up for free to use basic features and become a premium member to use more advanced features.
---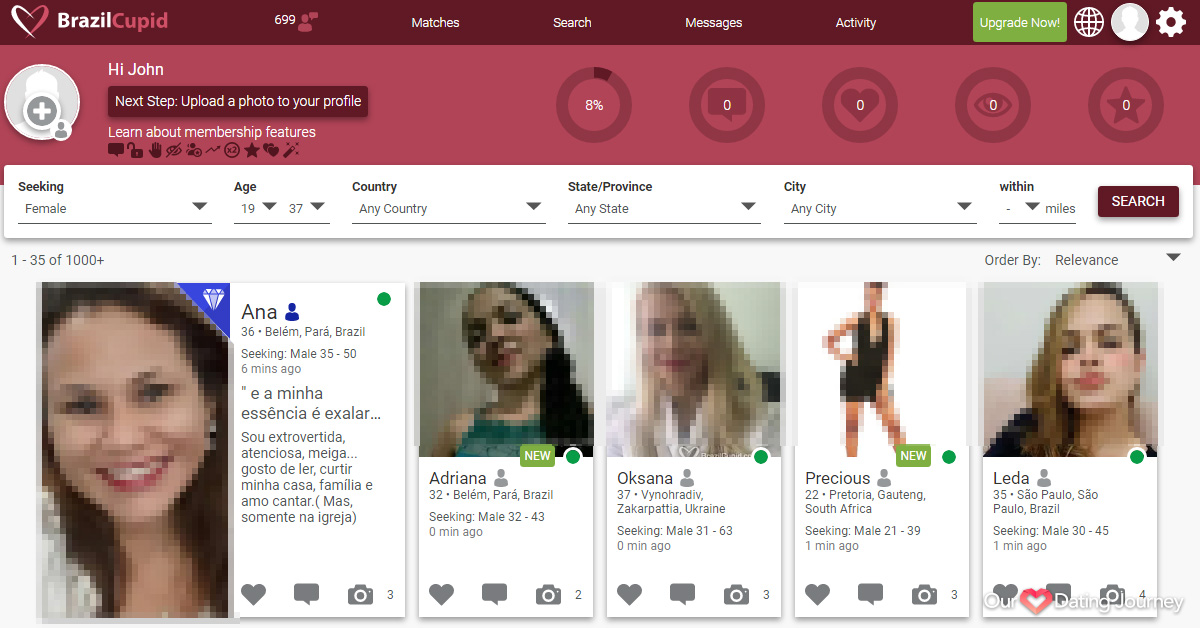 Here's a niche Latino dating site focused exclusively on helping people find their Brazilian match.
Brazil Cupid is on our list of best Latin dating sites because it's the largest niche Brazilian dating site online. With over 1 million members you can be assured that you will be able to find the Brazilian person that is best for you.
Backed by the reputable Cupid Media Network which started in the year 2000, Brazil Cupid has a team that's been around for a long time. This means you can be assured what they're doing is working.
If you would like to join Brazil Cupid, you can for free. Remember though, to truly take advantage of the site, you will need to become one of their paying members.
---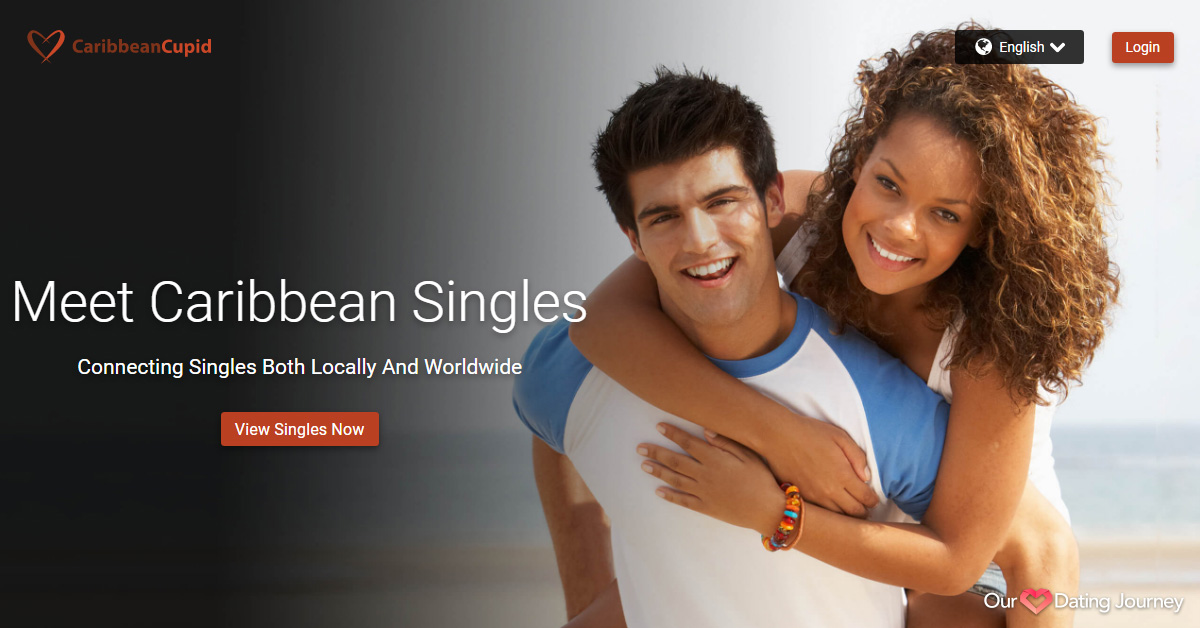 Caribbean Cupid is another of the niche Latino dating sites that focuses in a very specific niche of Latino dating. The website's main purpose is to help people find matches who are from the Caribbean.
This is yet another site run by the Cupid Media Network. This lets you know it's a quality dating site.
Unlike most of the sites owned by this company, Caribbean Cupid does not mention the number of members that use the site. This means the membership base is much smaller than its other web properties. We have no way of knowing how many singles are on the site at this time.
It's free to become a member of Caribbean Cupid and upgrades are typical to access the more important features.
---
The next site on our best Latin dating sites list is Latino People Meet.
This website is owned by People Media which is a company owned by Match.com. This means they do have some credibility behind them.
It's hard to know how many singles are on this dating site because they never mention it. However, the site does appear to have a decent-sized membership so maybe worth a try.
LatinoPeopleMeet.com is free to join but as most Latin dating sites you will need to upgrade for better features.
---
If you're into dating black Latinos, then this site could be for you.
Black Latino Dating is focused on helping others find black Latino matches. It's a very specific niche dating site.
We added this site to the list because it's one of the few black Latino dating sites around. That being said, there is no mention of the number of members so it's very hard to know if it's worth trying.
There is also very little information about the background of this online dating site but it seems it has been around since 2010.
They do offer a free basic membership which will allow you to browse the site, modify your profile and send flirts. To do more than this you will need to pay for their premium membership option.
---
Latinolicious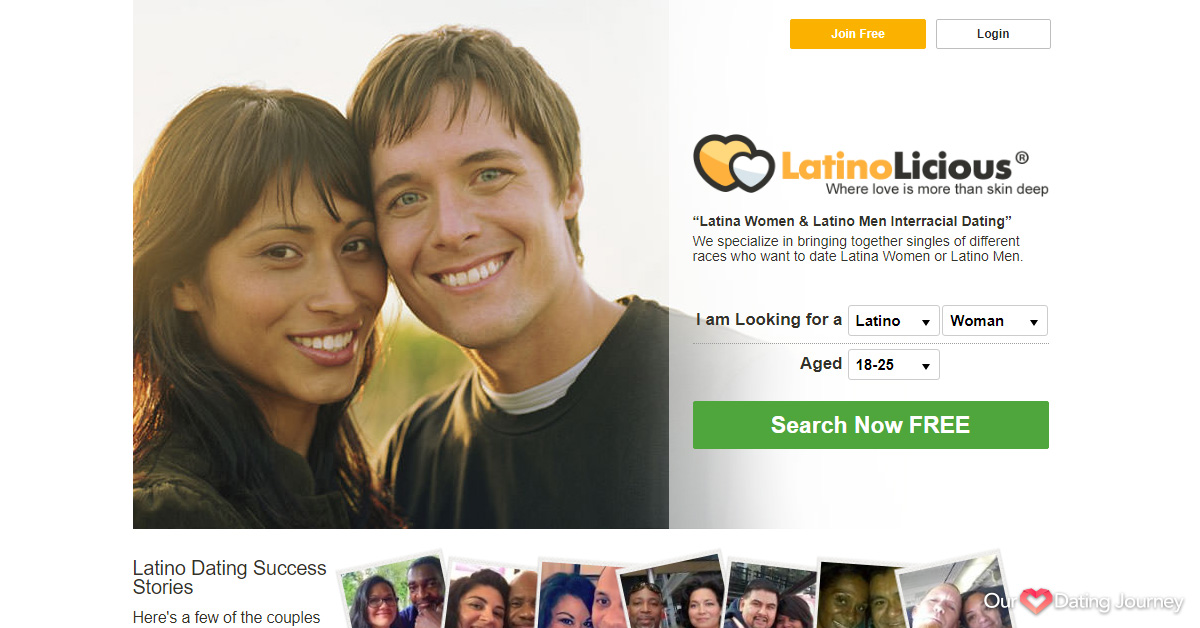 The Latinolicious.com website bills itself as an interracial dating site for Latino men and women. It's for those of different races who want to find their Latino match. This is not much different than any of the other Latino dating sites.
There is very little information about this site. It appears to have been started somewhere around 2010 but the company behind it (The Chellaul Corporation) seems to have started around 2005.
No mention of membership numbers is found on the Latinolicious website so it's hard to tell much about the pool of potential matches.
It couldn't hurt to try the site as long as you take proper precautions and use online dating safety.
Remember, it's free to join with upgrades as with most dating sites.
---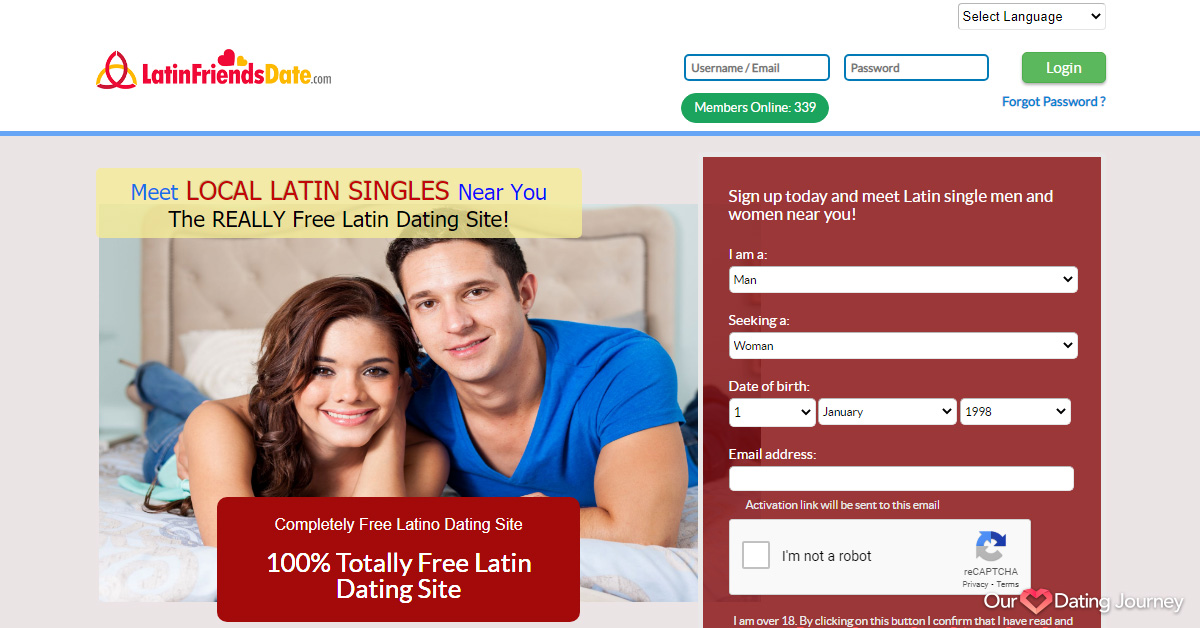 This one of two truly free Latino dating sites on our list.
When you join LatinFriendsDate.com you can use the site without ever needing to upgrade.
They don't talk about how many members use the website but since it's free to join, you can give it a try.
---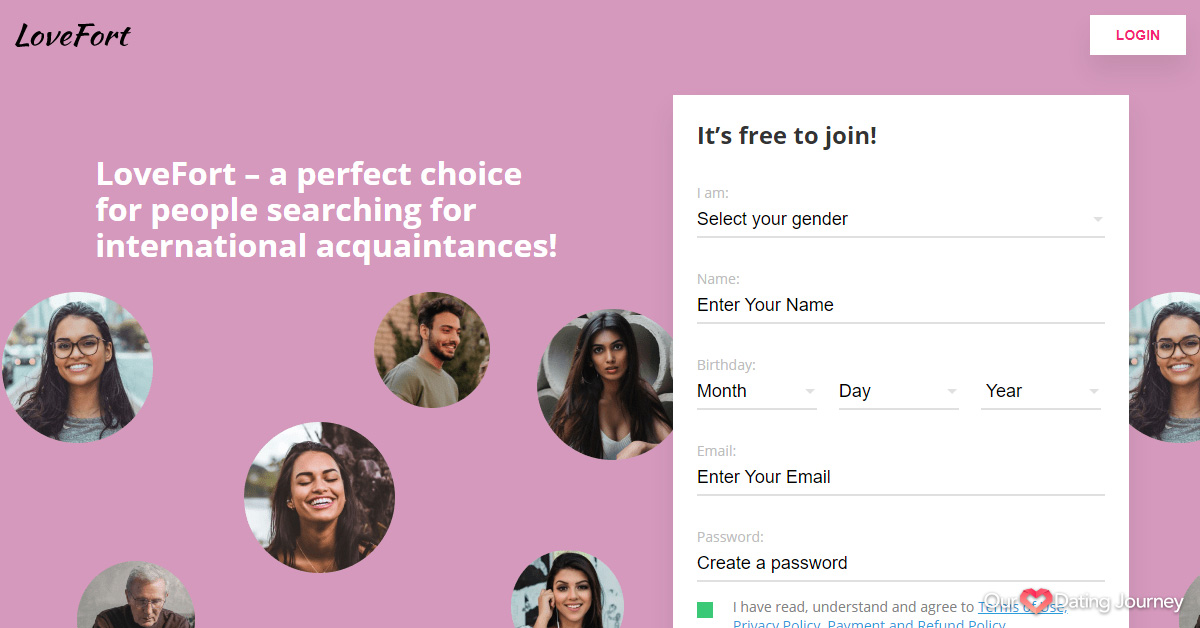 This is an international dating site that is 100% free and you can connect with Latin men and women as well as other races.
There are a lot of active members, and several features to communicate with members online.
The problem with a 100% free dating site is they don't seem to offer any verification systems for members. These verification systems are crucial to keep members safe.
So if you're going to use a site like Love Fort, be sure you take all safety precautions.
---
With a track record of over 10 years, AmoLatina.com seems to be a good site for finding Latino men and women.
There is no mention on their website about how many members are using the site so there is no way to truly know what the pool of potential matches actually is.
The site says it uses an anti-fraud and verification system to keep scammers out. We are not sure exactly how this works and after joining, it was not made clear.
You can join for free to see members, but to see messages and connect with others you will need to have a paid membership. Rather than pay for a subscription you actually purchase credits to view emails and chat.
After using the site, we found that from the very moment we signed up for a free membership, we had many messages from beautiful women asking questions. We would have had to upgrade to actually communicate.
This is the one thing that left us wondering if this site is for real. Why would so many women be sending messages before we even had a chance to add a photo or answer any questions?
So be careful when using this site. Most dating sites want you to upgrade but AmoLatina.com seemed to be using shady tactics. Just be aware of this before you use the site.
---
Like eharmony, Match.com is also a general dating site. It's on our best Latin dating sites list because it's the largest dating site in the world.
Plus it has members from countries and cultures from all over the world.
The Match site has close to 50 million registered users and 15 million active singles. This means you have an even larger pool of members to choose from.
The Match site shines in your ability to browse members but the matching system is not quite as good as eharmony. This is why eharmony is great for finding matches for long-term relationships while Match is best at finding people to date.
Even though Match.com does not have the best matching system it's still very good you can still find your perfect Latin match here!
---
Other Mentions
We are listing these dating sites below not because we recommend them but to make you aware that they exist. Check them out of you wish:
Latin Love
Latin Love Search
Amigos
Latina Romance
MexicanDating
---
Conclusion
We could continue to add other sites to this list but, we have found that most of the dating sites for Latinos are just not that good.
Our favorite Latin dating sites are eharmony, Match, and Latin American Cupid. These three Latino dating websites use safety measures to protect members and have a very large number of members that use their websites.
We mention the other sites just to show you there are choices when it comes to finding a Latino dating site. However, we truly only recommend these three.