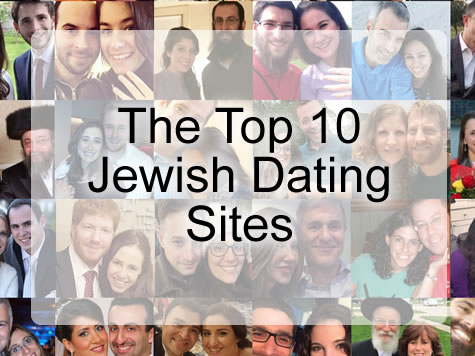 If you're Jewish and are looking for your perfect Jewish match, then this list of best Jewish dating sites is just what you need. Go ahead and jump to the list of best Jewish dating sites below.
Now, if you're not of the Jewish faith but are looking to find a Jewish partner, then be sure to read our Jewish dating guide first. This guide will help you learn everything you need to know about dating a Jewish man or woman.
Sometimes, it can be essential to have the same religious beliefs in your partner to maintain a successful and thriving relationship. It is also sometimes challenging to find a partner who thoroughly understands and respects the cultures, values, and traditions of any particular religion.
Although it may not be significant when just looking for a casual date, people consider religious beliefs one of the primary concerns when it comes to a serious or long-term relationship.
Finding a date is not as challenging as finding love is these days. For most of us, the matchmaking yenta is done with, and we have moved on to these online dating sites. So, if you are looking for a like-minded Jew to pair yourself with, we'll give you the right heads up to it.
These two dating sites are not specifically set up to help people find Jewish matches. That doesn't matter because both are the best at helping people find their match no matter their religion or culture.
Top online dating site for serious singles that can be rewarding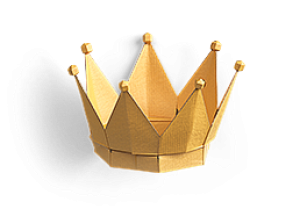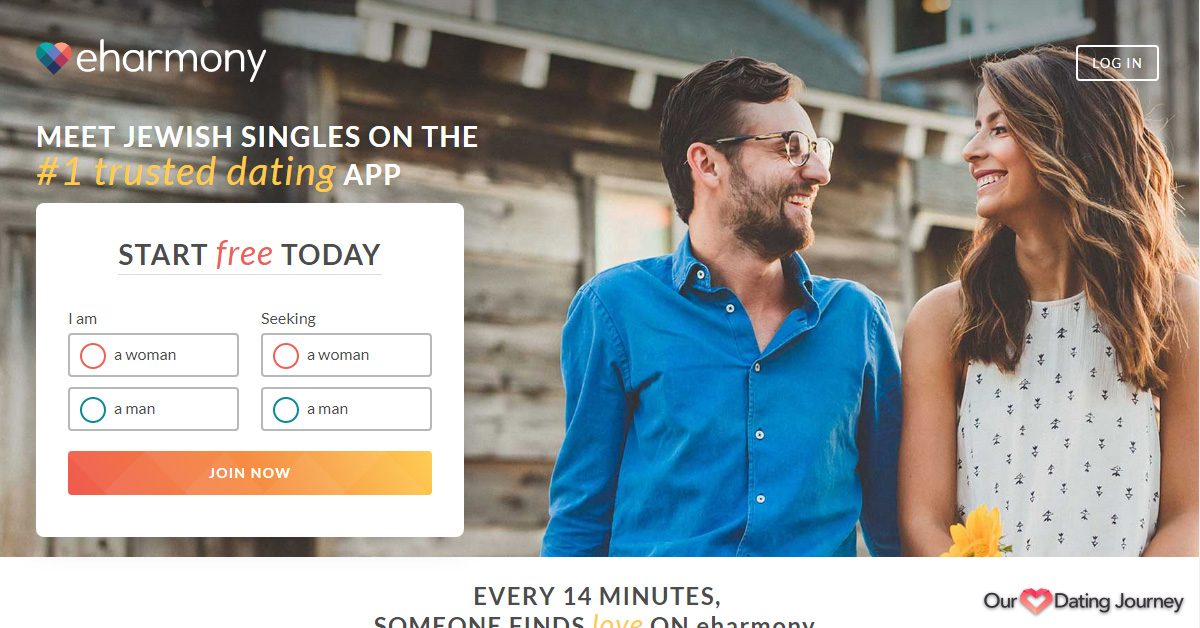 eharmony is one of the most trusted dating sites. With over 2 million users, this online dating site ensures you find the perfect compatible match. There are so many success stories on the site, making it almost deliberate to believe that it does some dedicated matchmaking.
While not apparent at first, eHarmony may not seem like the best of the Jewish dating sites. eharmony does not market itself as a Jewish dating site. Even so, it's straightforward to find your perfect Jewish match on eHarmony!
eharmony has the best matching system of all online dating websites and has over 10 million members, which is one of the largest you'll find on any dating site.
Read an in-depth eharmony Review
Now, of course, not all members of eharmony are Jewish. However, as long as you're honest on their lengthy questionnaire and set your profile up to receive matches of Jewish people, you're set. Trust us; you'll want to be thorough to find your perfect match. This is for the long run.
eharmony also provides its users with a guide they call 'dating advice.' Here you will find the latest articles written by well-known love experts, journalists, and also psychologists. eharmony takes pride in its ability to find lasting and fulfilling relationships.
Just be patient, and eharmony will send matches that are compatible with what you're looking for.
---
One of the largest online dating sites catered for Jewish singles
Since 1997, Jdate has become the number one Niche Jewish dating site in the world. They are responsible for 52% of Jewish marriages where the people met online. They're genuinely the best of the Niche Jewish dating sites.
Owned by Spark Networks, which runs six dating platforms, Jdate is a great way to find a Jewish match.
JDate is a considerably more apt dating site for people who are not just looking for casual relationships. JDate even lets its users search for a match with given categories like culturally Jewish, Conservative, Orthodox, Willing to convert, and many other options to pick from. Whether you want to add a specific aspect to your profile or not is entirely up to you.
Read the complete JDate Review
It's not clear how many active members use Jdate. But what is clear is that the members that use the site are serious about finding serious relationships. With all the on-point matching tools and options, JDate will find you your perfect match, that is for sure.
JDate also extends several cool and unique features like the daily match, which finds a partner based on your profile. The 'All Access' feature lets you chat with any JDate member, whether pair or not. They also have the read notifications features, so you get notified when someone reads your message.
As with most dating sites, it's free to join Jdate, and you can upgrade to access all of their features.
---
JRetroMatch.com
Jewish matchmaking with online Jewish dating all in one!
JRetroMatch is unique among our list because, unlike others, it's a Jewish matchmaking service. It is almost like the old-school Jewish matchmaking with a touch of the new-age glamour and glitz.
It works like this:
Once you join the site, you can become a Basic Member or a paying "Gold member."
As a Basic member, you do not get access to a personal matchmaker; you can only get one match a week and cannot accept a match unless you upgrade to Gold membership.
If you become a Gold member, you get a personal Jewish matchmaker who will get to know you through phone calls, emails, and events. You will also get access to many other features not available to Basic members.
As a Gold member, your Jewish matchmaker will search for you and selects matches that meet your criteria. You can then accept or decline a match.
When you and your potential match approve the matchmaker's selection, each of you will be sent the phone number of the other to plan a meeting and first date.
There is no mention on the JRetroMatch website about their number of active members, but they say that over 3,100 people have been engaged from using their service!
This is a very different format than most other Jewish dating sites, but if you're serious about a long-term relationship with a Jewish man or woman, this may be an excellent site for you.
---
SawYouAtSinai
A leading Jewish Dating & Matchmaking site
SawYouAtSinai is another Jewish matchmaking service. The site is almost identical JRetroMatch.com and from what we can tell, they must be run by the same people.
If you look at their website's engagements section, you will see they show the same matches.
So like JRetroMatch.com, you have a matchmaker who finds your matches, and then, if you approve them, you get the contact information to make arrangements for your first meeting.
Here, each of the users is connected to two professional matchmakers who walk you through the whole of SawYouAtSinai. It also diligently verifies all its users for safety purposes.
Not to mention, SawYouAtSinai has successfully matched 1,700 Jewish marriages to date.
Since there is no mention of the number of active members, there is no way to know the potential to be matched with the right person. However, because you have a matchmaker connecting you, the number of users may not be quite as significant as on other dating sites.
---
JPeopleMeet.com
A great Jewish Dating Network
JPeopleMeet is a Jewish dating platform that helps Jewish singles to connect.
Once you register yourself to JPeopleMeet, you will have to fill in the additional details about yourself. This information is further used to help find you better and suitable matches. You can add your hobbies, pictures and specify what you are looking for in that particular person of yours.
With no mention of the number of members that use the site, there is no way to know the pool of your potential connections. It's always good when dating sites share their active user numbers, but sadly, many don't. Most likely, the amount of active members is on the low side, which is why they don't talk about it.
The site is run by People Media, which is owned by the same people that own Match.com. This should mean they have a decent reputation.
You can signup to use JPeopleMeet for free and then become a paying subscriber to access all features.
---
MazalTov (formly known as JMatch) is a Jewish dating site but says it's more of a Jewish Matchmaking platform. Their main purpose is to cater to marriage minded Jewish singles who are looking for their soulmate.
Unlike regular Jewish dating sites, MazalTov adds a "human touch" to their service. They have a team of experienced matchmakers throughout North America and in Israel. These matchmakers do interviews and meet members and then suggest qualified matches.
The difference between MazalTov and matchmaking platforms like JRetroMatch.com is that here you can browse singles, send email messages, and even send winks.
According to the MazalTov website, there are over 100,000 members on their platform.
MazalTov is a convenient site to use as you navigate through it and find that special someone. They have helped curate numerous Jewish marriages across the world. So, when you find your perfect match or someone who intrigues you, make a move.
You can join for free but to use all of their services, you will need to buy a subscription.
---
JewishCafe.com
A niche place for Jewish people to meet and make a connection
Since 2002 JewishCafe.com has been matching Jewish singles. This means they have a very long track record of connecting Jewish men and women and helping them find their perfect partner.
There is nothing mentioned on the site regarding the number of active members.
JewishCafe is a pretty relaxed online dating site where you can begin your lookout with a free trial. It is a three-week no-obligation trial period. This means, unlike other dating sites, you can post your profile and communicate with other members even during this period. The basic communication features are wink and messaging.
Several dating success stories are shown on JewishCafe so it does appear that there are some members meeting their soulmate and life long partner.
The best thing about JewishCafe.com is they offer a 3 week totally free trial. This means you can access every feature on the site for 3 full weeks!
---
SuperTova.com
100% free Jewish dating site
Another Jewish dating site that you should check out because it's all free and you never have to pay any fees to access the site's features. Besides the quirky name, SuperTova lets its users to find a perfect Jewish match at local, national as well as global levels.
The SuperTova.com website does not share how many people use the site, so the numbers are probably on the lower side.
SuperTova has a pretty simple sign-up process that does not require you to fill in too many details. On the flip side, that can be a not-so-great thing.
And if you need some help before you start with online dating, you can read through their tips, suggestions, and articles.
While these totally free dating sites sound good, we are not a big fan of any free dating platform. It costs money to operate a great online dating site and give members the security they need so if you're going to choose a totally free site, never forget to take precautions and use online dating safety.
---
Here's is another dating platform that is not marketed as one of the Jewish dating sites. Like eharmony, that, however, doesn't matter.
Match.com is the largest dating site. With close to 50 million registered users, 15 million active members, and 39.7 million visits a month, you're sure to find a good Jewish match if your honest and set up matching correctly.
Out of the millions of registered users, more than 1.7 million people are paid members. A paid membership allows the user to send unlimited messages. It is free to sign up for Match and create an account or profile of your choice.
Read the complete Match.com Review
With the extensive list of filters, you can add your preferences for matchmaking, be it religious or hobbies, or any other.
The registration process for Match is slightly lengthier, and it encourages the users to build a complete profile, instead of just leaving it at the name, a few pictures and work details.
Three are a few extra features as well, which include email, instant messaging, blocking members, set who can view your profile, and also the one-click search option.
---
Elite Singles
A dating site made for those seeking long-term relationships
EliteSingles has a reputable name with a website and dating app available. You can choose from not only Jewish people but other groups as well. This site is for professionals looking for a good connection online. You'll find here that there are older members ranging from 30s and up.
In our in-depth review of EliteSingles, this is a great place to meet ambitious people ready for marriage.
Conclusion
We understand it can be challenging to find a person with similar faith, finding someone you are compatible with, an even more difficult task.
If you are just randomly looking for some casual dating options, you do not really have to do much research. But, if you really want to find a good Jewish match for yourself, you need to know your criteria first.
Understand what you are looking for, check for the different categories that the various sites offer, and then if you think the site is ideal and has the potential to find you your match, the truly compatible one. Well then, go ahead and sign yourself up.
There are a number of good Jewish dating sites. The ones listed above are what we believe to be the best online. However, our top recommendations go to eHarmony, Match, and JDate.com. If you want to use a Jewish matchmaking service, we feel JRetroMatch.com to be the best.