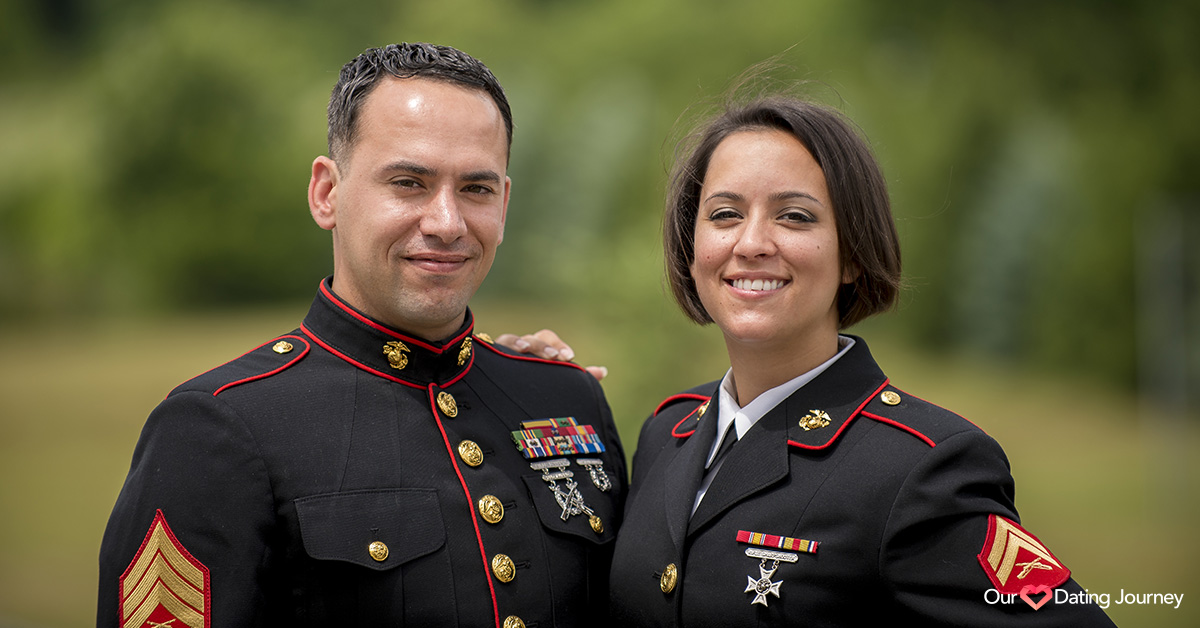 2/23/2021 Update
Our most recent update adds rearrangement of rankings, adding information, verifying links, image updates, and much more.
Military dating gives you a chance to meet US soldiers located all over the world. If you are not near a base, it can be hard to find soldiers to talk to. In these cases, finding the best military dating sites are an excellent choice to get exposure to a large pool of uniformed singles.
Military dating can be a fun experience because military members are diverse, and the outcomes can be fantastic if you're ready. You can meet a wide range of people from an array of cultural and personality backgrounds. To maximize how many people you meet, check out this list of the best military dating sites you have at your fingertips.
Military Cupid is one of the best military dating websites because there are over 600,000 worldwide. Every day, hundreds of people log in, so the members on this site are relatively active.
The purpose of this site is to connect military men with women who want to date them. However, there are women in the military, too, for men who prefer to date a female military member.
Most of the people on this site are seeking a serious relationship. You can opt to verify your profile, allowing other members to know that you are a legitimate person.
To get the most out of this site, you will need to be a subscribed member. With a subscription, you can use all of the communication features and take advantage of advanced search filters to better narrow down compatible users.
---
Military Friends
If you love military men and women, this is a excellent site
On this site, you can connect with both women and men in the military of all branches.
One unique feature on this site is daily military news. The military news provides you with facts about what many armed service members are experiencing daily. You can also check out videos regarding the military. Use this information to understand service members' lives better or get some talking points to break the ice when you want to communicate with a match.
You can message members and perform searches to find people that you are compatible with. For more casual conversations, check out the forums. When you are ready to talk to someone individually, you can use the online chat to speak with them live.
This site lets you create your profile for free. Since this site has been around for over 18 years, it has an established reputation for connecting people with the soldiers they want to date. In addition to people in the military, there are also many first responders, including firefighters and police officers, on this site.
---
US Military Singles
A modern, up-to-date way to connect with servicemembers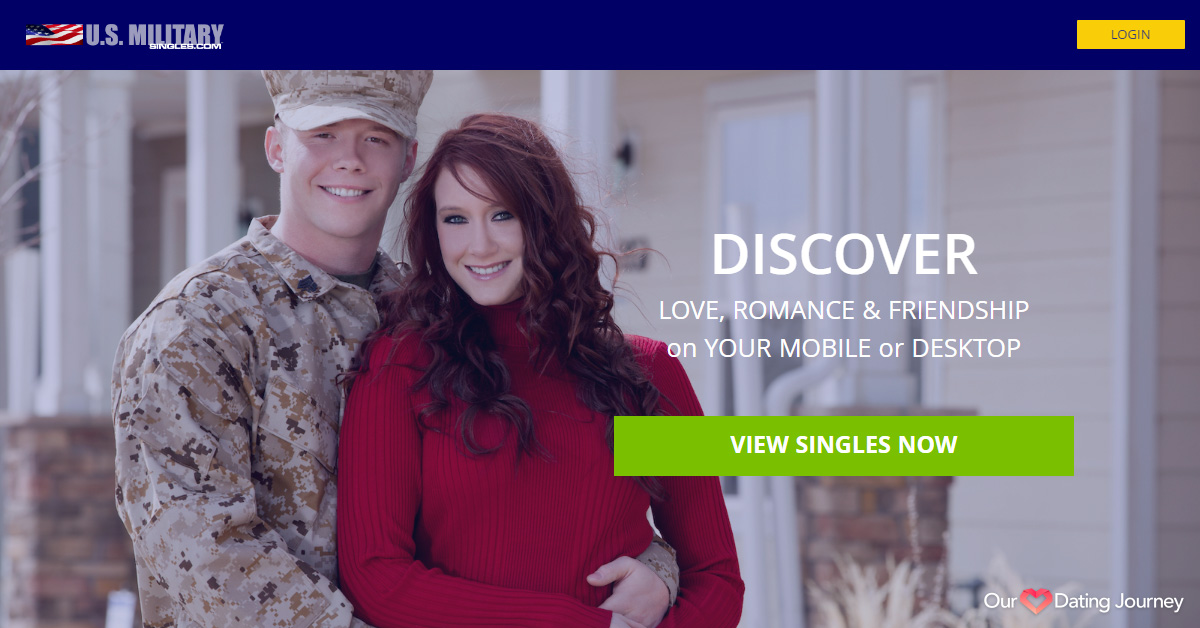 This website is for enlisted soldiers, veterans, and officers in the military to connect with the civilians who want to date them. You can use this site via a desktop computer or a mobile device.
Once registered on the site, you can start browsing the members to find people who interest you. With a free account, you can look for members, favorite those you want to talk to, and even seek specific users.
Since you can search geographically, it is possible to find people from the military in your area, no matter where you are living. Even military personnel living overseas are listed on this site, but the primary focus is soldiers living in the US.
The profiles have a lot of details. This makes it easy to determine if you are compatible with someone before communicating with them.
---
Military Friends Date
Find the military connection you're looking for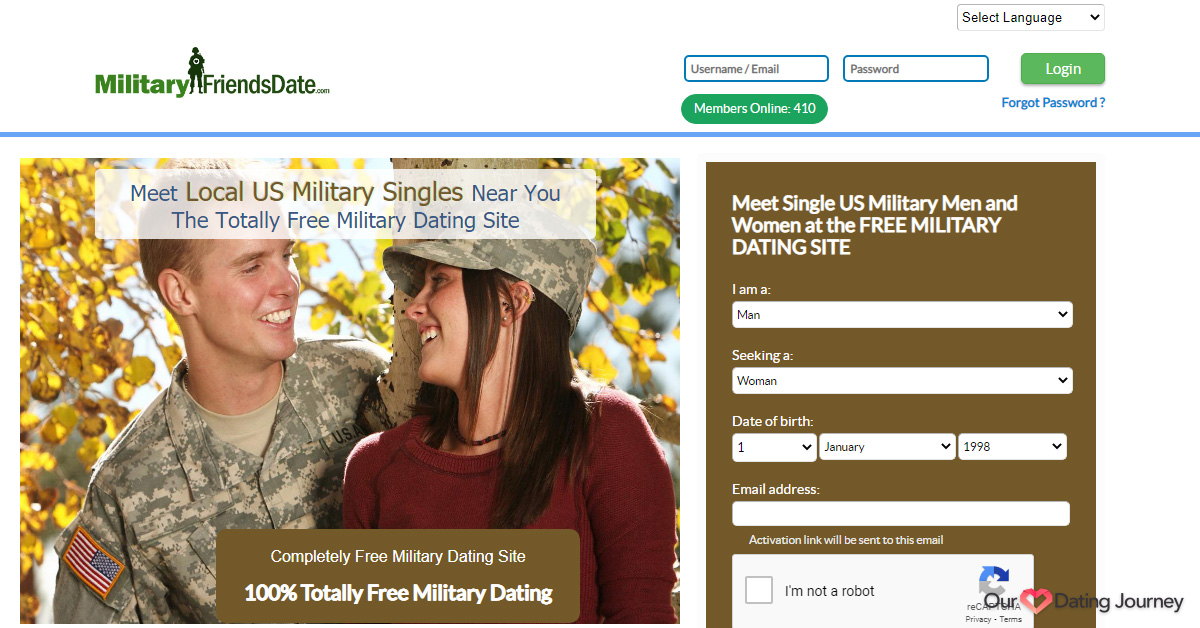 This site is free to register for and use. You do not have to buy a subscription to use any of the features. Once you are registered, you can get to the main page and start building your profile and looking for people to talk to.
Once you are a member, you can choose to use the site via mobile or a desktop computer. According to the site, new members join regularly, so there are often new people to talk to.
When you are searching for members, you can narrow down your search to a specific area so that you can find people who are local to you. This site caters to both male and female service members, making it an ideal site for men and women to find each other.
---
Army Dating Service
Make an online connection to Army members and more
While this site focuses on the Army, people from all branches of the military can join. Many people are seeking a long-term relationship, but you can also use this site to make new friends or even find military pen pals. Some soldiers use this site to find people to communicate with when they are deployed.
A basic membership on this site is free. You can do things like look at profiles and create your own. Free members can also send flirts to those with who they wish to communicate. To ensure full access to this site's entire functions, you will need to get a paid subscription.
It is easy to perform searches to find compatible members. Both male and female soldiers are present, allowing you to connect with your preferred gender easily.
---
Uniform Dating
Sample subtitle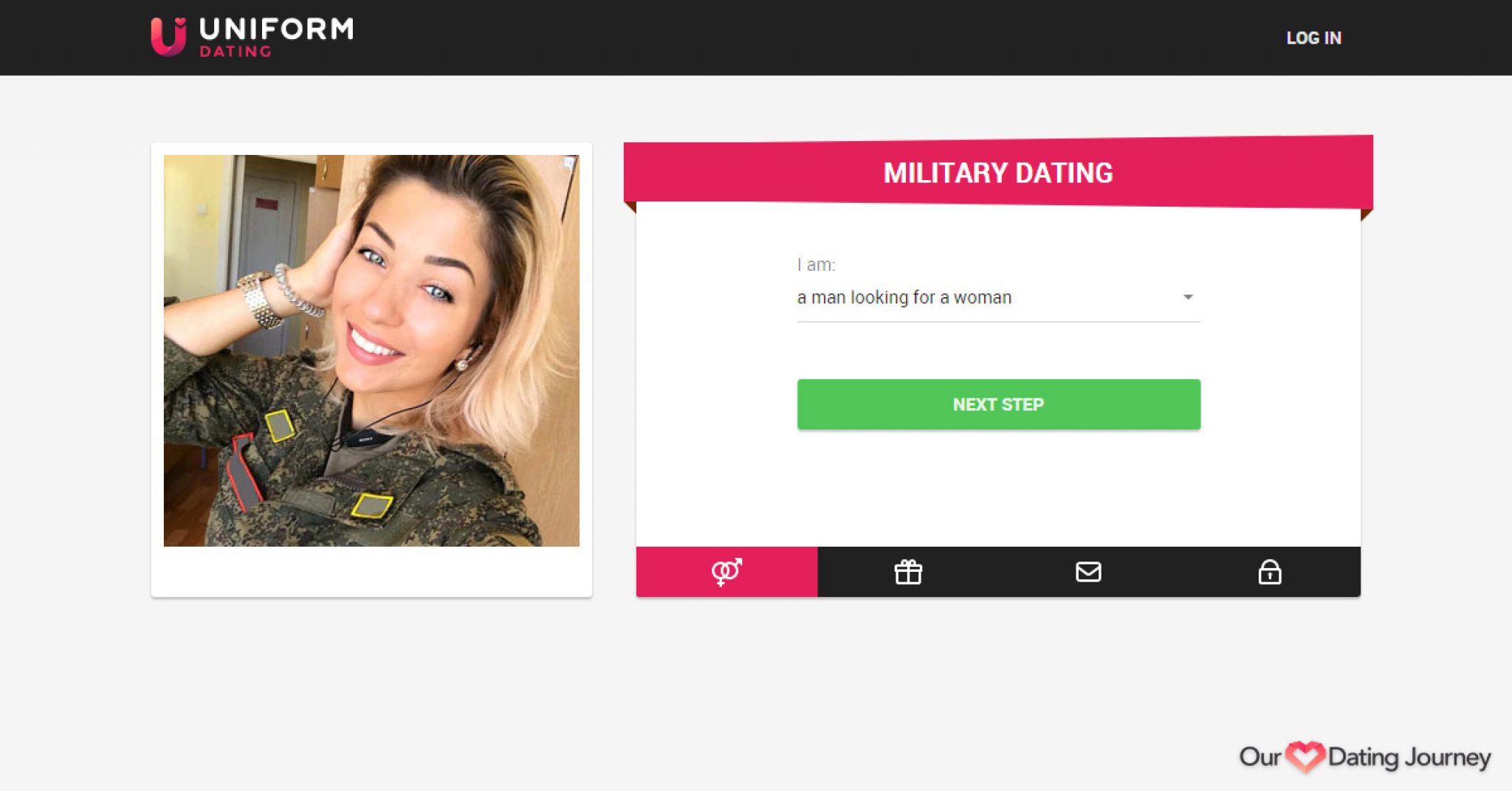 This website is focused on people who wear a uniform for work. While it is not specific to the military, there are thousands of members from all branches. You can also use this site to connect with other first responders, such as firefighters and police officers.
Use the Apple app or a desktop computer to access this website. It is an excellent choice for military members to meet each other or to connect with compatible civilians.
While the majority of the members are in the US, there are also a lot of soldiers who are stationed overseas on this site. This allows people from other areas of the world who want to connect with soldiers to meet them on this site.
This website has good search capabilities, making it easy to narrow down your results to those you are likely to have some chemistry with. Communication is also easy, making it simple to have a conversation with people.
---
This is a completely free dating site that connects military personnel and civilians. It is an established website that has been around since 2004. The site is in dire need of a modern rebuild but it has at least a good membership base.
People from all branches of the military are on this website. This includes veterans and those who are in the reserves.
Once you sign up on the site, you have full access to all of the features. You can start by looking at the message boards to see what people are talking about. From here, perform a search to find compatible members.
When you find someone that you are interested in, you can use the chat feature to start talking. They also have an email feature if you prefer to send each other longer messages or virtual letters.
---
Soldier Match
For military admirers no matter the needs
Whether you are a soldier who wants to date another soldier, or you are a civilian who is attracted to women and men in uniform, you can use this site to meet your match. There are people from all over the world on this site, but the primary focus is on singles in the US.
You can join this website for free. This lets you look around and perform searches to see who is on the site. Create your profile and see who might be interested in you.
The profiles are relatively simple, but they provide the basic information that you need to see if you are compatible with someone. This site takes security seriously and will not provide the details about your identity so that you can remain relatively anonymous until you decide to tell someone more about you.
It is also important to ensure that you engage in military dating in the right way. Learning a little more about military dating sites and how to communicate with soldiers effectively can help to ensure that you get the results that you desire.
---
Starting Your Military Dating Adventure
Before you dive into military dating, there are some facts to know. This information will help you to set your expectations and learn how to navigate dating servicemen and servicewomen. When you are adequately prepared for military dating, it is easier to connect with military people.
Military Dating Can Involve Odd Schedules
When you get involved in military dating, it is essential to know that soldiers often have odd schedules. They may get deployed or need to work extra hours for things like training. You have to be ready for an irregular schedule that might get in the way of your plans.
It would be best if you also were prepared for them to miss things like holidays and birthdays. Unlike a regular job, military personnel cannot just take a day off when they want to; mostly, their jobs have them overseas. Furthermore, they may have a vital role, or no one can do their job at their level.
Because of this, you need to be sure that you are prepared to handle this with grace and not get upset with them should they miss an important event or day.
Expect Irregular Communication When Military Dating
Due to their lifestyle, you might go days, or sometimes even weeks, in between communication with each other. You mustn't take this personally. Instead, make the most of the time that the two of you can communicate.
You Are Subject to Rules Too
If you start getting serious with a military member, there are specific military rules that will also apply to you. For example, you are not allowed to post some information about your partner or even yourself. In some cases, this could be a matter of national security, so you must be ready to be private about certain aspects of your life.
You Must Be Patient When Military Dating
Trust is essential for soldiers. Because of this, it will take some time to build. You have to be patient and let trust build over time. It is also imperative that you are always completely honest. One break of the trust that you create could end your relationship.
Friendships Are Much Stronger
Your military partner's friendships with their fellow soldiers are much stronger than what you are used to. Because of this, you have to expect their friendships to come first often. Do not take this personally.
Air of Authority
Since the military is about authority, you have to expect this to spill over into armed service members' personal lives. They are not civilians, and they can often forget what it is like to have a life outside of the military. It is okay, to be honest regarding how you feel about this, but make sure that you are also trying to understand things from your military partner's point of view when authority issues occur.
They Often Take Charge
Whether you are dating a military man or woman, you have to be okay with them taking charge. Taking charge is something that they may do at work all of the time, so it is natural to do it in their personal lives. Do not allow this to hurt your relationship. However, if you feel that there is a significant lack of balance in your relationship, do not be shy about discussing this with them.
Soldiers Are Regular People Too
While the military will be a big part of your relationship, it is essential not to forget that they are just regular people under that uniform. You need to pay attention to their character and make sure that you know who they are when they take their uniform off. Doing this act will make it easier to get to know each other on a more intimate level.