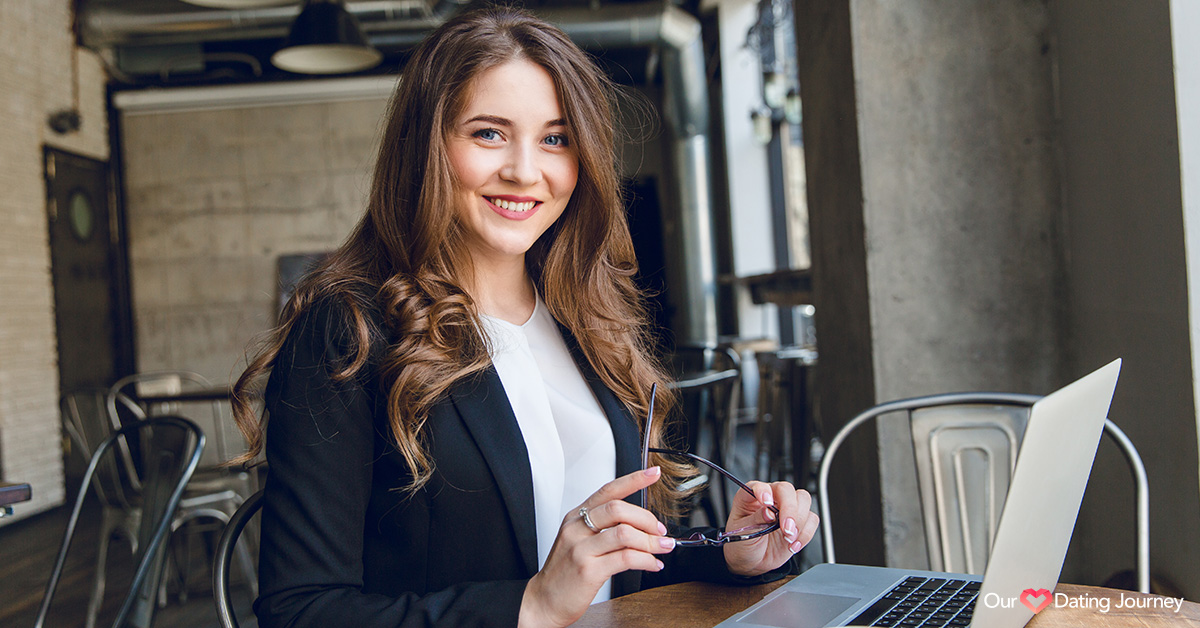 Professional dating can be hard. You want to get out there and meet people, but your time is very limited because your career keeps you busy. Dating sites for professionals are an option because they are designed to respect the busy schedule of career-focused professionals.
It is important to start your journey by learning more about professional dating and dating websites for professionals that are available. This makes it easy to create a strategy that will work for you, including signing up for one of the dating sites that are specifically geared to professionals listed below.
Dating sites for professionals keep it simple and allow you to meet people in the limited free time that you have. To have the most success with professional dating, you must focus your efforts on the best dating sites for professionals.
---
eHarmony is one of the biggest sites for daters, and it also works as one of the better dating sites for professionals. There are millions of members, making it easy to find people to talk to. In fact, in the US alone, this site says that there are more than 29 million members.
With more than 16 million members active weekly, it is easy to communicate with people while still attending to your busy schedule. The majority of the users have a stable lifestyle and a college education.
Most of the members on this site are in a serious relationship that could potentially lead to marriage. This site uses a sophisticated algorithm to match people, helping to ensure that the majority of your matches will be people with who you have some chemistry with.
Read the complete eHarmony review and see why this is the best site online for dating a professional.
---
This is one of the great dating sites for professionals because it is designed to connect career-minded people. Approximately 82 percent of the people registered on this site have a university education. Since most members are over age 30, they have established their career and lifestyle before they decided to start seeking out a partner to share their life with.
All of the profiles on this site are verified, allowing you to be confident that they are real people. Most of them want a long-term relationship with someone who can understand what it is like to be ambitious and focused on furthering their career.
When you are a member of this site, you will take a personality survey. This allows the website to send you matches that have a high chance of being very compatible with you to save you a lot of time looking for someone to communicate with.
You can read more about EliteSingles here.
---
If you are a professional over 50, this is one of the ideal dating sites for professionals. Throughout the world, OurTime gets more than eight million visits each month. In the US, there are approximately 1.5 million members. The members on this site also tend to be quite active.
Most of the members on this site are looking for a serious relationship, but some people are simply looking for like-minded friends. This makes this site an option if you are a busy professional who just wants to make some friends with who you can spend your free time with.
The profiles are detailed, giving you ample opportunity to get to know who someone is before you decide to reach out to them. Once you find someone who you find interesting, there are several ways to reach out to them, giving you a chance to communicate with ease.
---
Professional Free and Single
This site says that it wants to help workaholics find someone to love despite them both has very busy schedules. The design of this site promotes efficiency so that you can quickly and easily find someone who meets your needs.
When you are ready to sign up on the site, you can complete this process within a few minutes. This allows you to get right to see who is on the site so that you can start searching and talking to the members.
The design is very simple. You can quickly search by clicking the search button toward the top of the main page. On this site, you can also check out success stories to see people who have found their match by using this website.
---
This website says that it is very elite and focused on members who have very high standards regarding the people they date. The site encourages its members never to settle and to keep looking until they find someone with who they are truly compatible.
This exclusive dating site takes the time to vet all of the profiles that people create. Because of this, you can be fairly confident that the people you are meeting are legitimate and there to find a serious partner.
This site encourages you not to waste too much time online and to meet your matches in common. They do provide you with matches so that you have a good starting point to start finding people who work within your dating preferences.
---
Professional Singles Online
This website has been around since 2003, making it a very established site for professional singles to use to find love. The majority of this site's members work a professional nine to five job and understand what this schedule means for their dating lifestyle.
The site says that it caters to those who are ambitious and looking for a partner who shares their ambitions. It can take as long as 30 minutes to get signed up because the process is comprehensive. This is a good thing because it means that you are providing the site with a lot of information about yourself.
The profiles on this site provide answers to a lot of questions. Since most people are looking for something serious, you can really evaluate someone well based on the information on their profile.
---
Black Professional People Meet
If you are African American and want to date other African American professionals, this site will provide you with a solid pool of singles to choose from. Those who are biracial can also join this website. While other races are not banned from joining, the primary focus of this site is to bring together African American professionals.
You can quickly get registered. Once you are registered, you can immediately start looking at the singles that are available on this website. Overall, you can quickly locate people with who you want to communicate.
This is not the biggest dating site out there, but there are enough active members to make it a good option. There are different ways to search and communicate so that you can engage with members in the way that you prefer.
---
If you wear a uniform and want to meet other people who wear a uniform for work, this is a dating site that can work for you. There are people from a wide range of professions on this site, from first responders to members of the military.
They offer some matches so that you can quickly locate people who might be a good match for you. This site is focused on the US, allowing you to find people from all 50 states. Because of this, it is simple to find someone who is relatively local to you no matter where you live.
The site is easy to use. You are able to register for free and start taking a look at the site to see if it is going to provide the members and features that work for your dating goals.
---
This is a dating app that is often referred to as the professional version of Tinder. Because of this, it lets you quickly see who is available in your area for a quick date. The purpose is to simplify the dating experience for those who are focused on their careers.
You can quickly see who is available and get some basic information about them. From here, you can let them know if you are interested in learning more about them. Since 99 percent of the members on this app have a college education, you can rest assured that you are meeting a fellow professional.
While this is an app, it offers different interactive features, allowing you to truly get to know someone before you opt to meet them. You also get some matches each day to make it even easier to find someone special.
---
Coffee Meets Bagel is designed for busy professionals who want to meet people who have things in common quickly. At noon each day, you get a list of matches that you can choose to make a quick coffee date or lunch with. This allows you to cut through the awkward dating site messages and get straight to meeting them in person to see if the two of you are compatible.
Once you get your daily matches, the detailed profiles on this site will help you to determine which person is the best match. This allows you to make the most informed decisions about the people you want to meet in person. On the site, you can make plans with the people with who you are a match.
---
For more than 20 years, Match.com has been one of the better dating websites for professionals. Throughout the world, there are over 20 million members, so it is easy to meet someone from just about anywhere. However, most members are in the US, and US members account for about 13 million users.
Members on this site are active and mostly looking for a long-term relationship. Due to the matching features, the people who you meet have a good chance of being a solid match for you. This helps to save you time when you are looking for someone compatible to communicate with.
This is one of the better dating sites for professionals because it comes with a guarantee. You get six months free if you do not find a great match within your first six months of getting a paid subscription on this site.
Things to Know for Success
Tips & Advice on Dating Professionals
As a professional, you know that your time is limited. Because of this, you need to have a strategy when you enter the dating world. There are several things that you can do to create a plan that will get you results after you start looking for people on dating sites for professionals:
Organize Before You Dive In
It is important to have a plan. For example, when are you able to meet with someone to go on an actual date in person? If possible, you should set aside a night where you know that you will be free to pursue your dating life. This will make it easier to accommodate this without needing to make sacrifices to your work schedule or other responsibilities.
Know Exactly What You Want
As a busy professional, you do not have the time to waste when it comes to finding a compatible partner. Because of this, you need to know the exact type of relationship that you want and what you expect from a partner. Put this on your profile on dating sites for professionals so that the people who are interested in you know right away what you are expecting from them.
Consider Some Casual Dates
You do not need to dive into complex dates right away. Consider doing things like meeting potential matches for coffee when you get a quick break in your workday. This allows you to meet more people and start assessing who you truly have some chemistry within the real world.
Do Not Be Afraid of Professional Help
Dating sites for professionals or even matchmaking services can be an easy way to expand your love life. These services are designed to work with the schedules and needs of those who have demanding work lives. They will be able to assess better what you are looking for and match you up with people who have similar interests.
This can save you a lot of time. Just make sure that you go into these services with an open mind.
Use Your Lunch Hour Wisely
A lunch date is a perfect way to meet someone quickly with little commitment. This is flexible because if it is not going well, you have a great excuse for leaving since you do need to get back to work. If the date does go well, you can easily schedule a second date in the near future.
Talk Online First
Even a few conversations can help you to determine if someone is a good match for you. Ideally, you want to talk to someone on dating sites for professionals for about a week or two. Just ensure that you are honest so that the conversations are as meaningful as possible. This will make sure that you can easily determine the compatibility of you and another person before you decide to take it to the real world.
Be Present When You Date in Person
Since your time for real-world dates is going to be limited due to your busy schedule, it is important that you are present when you go on one. This will ensure that you get the most out of the date. Also, while you do not have a lot of time, it is important that you do not rush through. Should things go well, you can always schedule a second date to see what else you can learn about each other.