Our Online Dating Love Story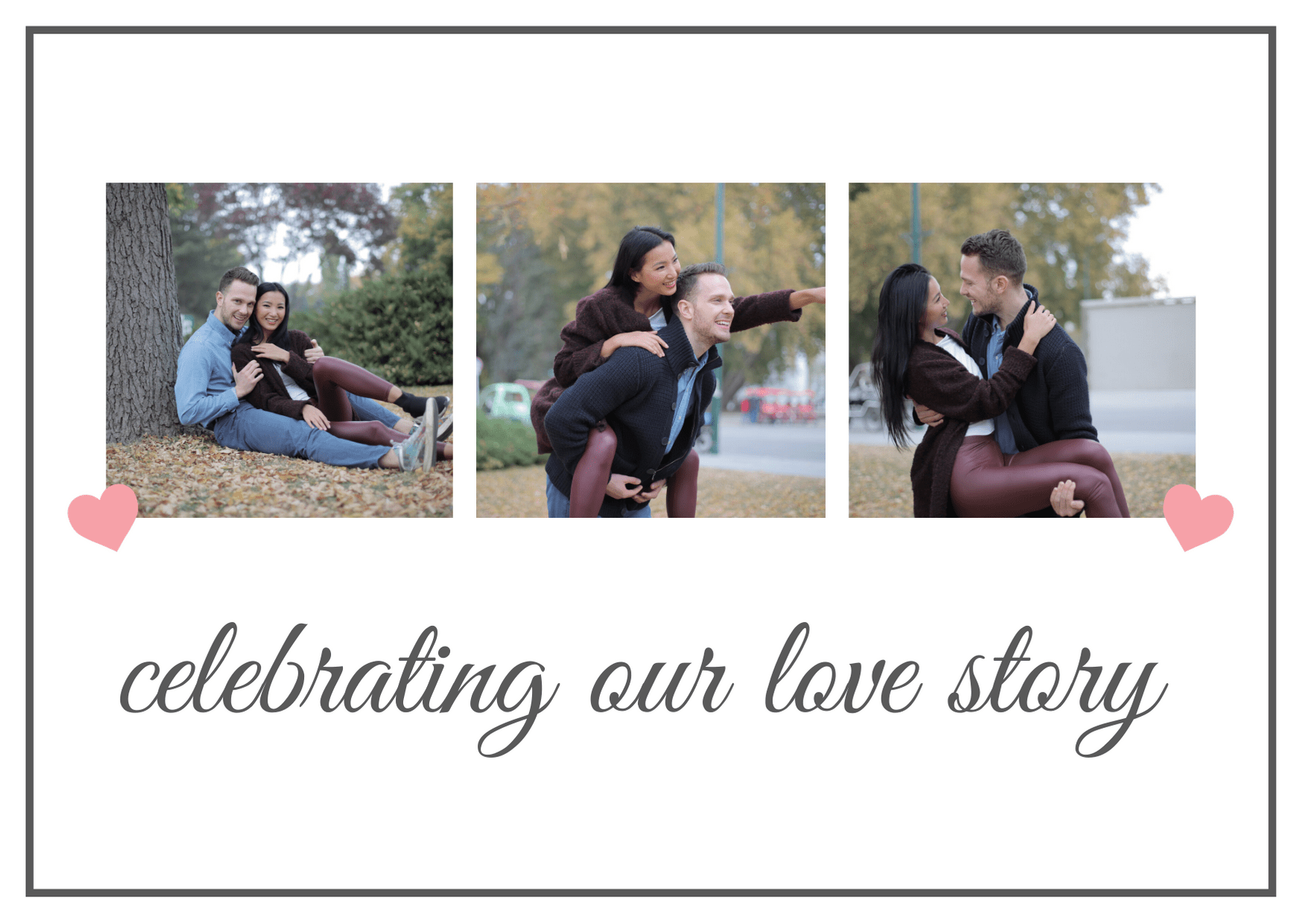 This story is told by Scott and is written from his point of view.
The story is not your typical "we hooked up and had sex" dating story. If that's what you're looking for, this will not be for you.
Our story is a long journey, but one that was well worth the wait.
It's our hope that our dating love story will inspire you to never give up and to take the online dating journey seriously.
We do hope that you will read through this story in its entirety.
There is much you can learn about online dating just by reading how we came to find true love.
Years Of Heartache
My part of the story is filled with years of pain and heartache. I will shorten it to make it easy to read but understand, what you read here, covers over 20 years.
After five years of dating and finding my first true love, my high school sweetheart said the words I thought I would never hear:
"I want to date other people".
I was devastated. It was at this point I decided to leave Michigan and visit my sisters.
It was here I met a woman and was married to her after knowing her for only 30 days. I was just 21 at the time.
The truth is, there was no "spark" in this relationship. There was no real attraction.
People always ask me, "why did you marry someone so fast and so young especially when there was no spark?"
It's because I was devastated when I lost my first love. I truly thought my high school sweetheart was the one. Even though I was young, I was someone who wanted to be in a serious relationship.
The problem, I was on the rebound. I needed to give myself more time but I jumped right into this relationship.
So, from the age of 21 to 40, we had children, lived life, and tried hard to make the relationship work. However, no matter how many years went by, our relationship had something missing and we both knew it.
It was during the years when I was 40 through 45 that we separated several times and always came back to try again. However, no matter how many times we tried, the missing ingredient still loomed over us.
Time To Make A Choice
At the age of 45, I decided it was time to do something about the constant turmoil in my life and in our relationship.
I made the decision and moved out and got my own place. This was a tough choice to make. No matter how hard I tried, I just felt bad for my children.
It had been 24 years of constant marital problems. These years took their toll on me.
However, even though I had been through many years of hurt and pain, this never tainted my view of love and marriage.
I believed true love was a reality because I had experienced it one time in my life.
The problem, I was 45, no longer young, and truly had an inferiority complex. I wasn't sure if any woman would want me at this age.
But, instead of sulking and feeling down because I was now alone, I made a decision to be proactive and set out to find my soulmate.
My Dating Life Began
The one thing that may be different about me than many other men is I was not looking to just hook up and have sex. I wanted to find a woman that was my soulmate, my true lifelong partner. That was my mindset going into online dating.
In 2009 I joined my first online dating website called Plenty of Fish. The site was much different at that time and to me, filled with people looking to hook up.
From there I joined Zoosk which was just around two years old at the time. Again, like Plenty of Fish, it just seemed to be filled with people who were not serious.
I joined these sites because they were free but what I found there at that time did not impress me at all.
So, after hearing some good things about Match.com and Eharmony, I bit the bullet and paid for a membership to both of them.
Match.com
I found that on Match.com it was really easy to look at many different women. That's the one thing I liked about Match. Their site offered the ability to browse photos and to see who you might want to communicate with.
From Match.com I was able to go out on many different "first dates". These first dates were always in a public location such as a coffee shop. I normally met at a coffee shop because if we did not hit it off, it was easy to leave after a few minutes of talking.
There were a few times that I set up the first date to have dinner. I WOULD NEVER RECOMMEND THIS! If you met for a meal then you're stuck there eating a meal even though you may not be interested at all in the person your meeting. PLUS, it can get very expensive to meet for meals.
The issue I found from Match.com was that everyone I was meeting seemed to be less serious about a relationship and interested only in dating.
Now, I really think Match.com is a great dating site, but for me, it just did not work. (READ MY MATCH.COM REVIEW HERE)
Eharmony
So, I put my time into completing the EHarmony questionnaire. It was very long and took about 45 minutes to complete. (READ MY EHARMONY REVIEW HERE)
Immediately, what I didn't like about EHarmony was that you could not browse photos. The site worked differently than other dating sites.
After completing EHarmony's questionnaire, their proprietary matching algorithm went to work to find matches. Then I had to wait to get my daily matches. I didn't like this at first, but over time, I understood that the matches were much better than those on other dating sites.
The key to getting good matches was to be 100% honest on the EHarmony questionnaire. If I lied, then my matches would not have been good for me.
Over about a 6 month period, I met several women. I had a few first dates and even dated two women for extended periods.
Then, after 8 months of being on the site, I was matched with a woman from the Philippines.
Now I had no desire to meet someone from a different country. I was focused on finding someone locally.
(Here's a secret, DON'T PUT LIMITATIONS on where your soulmate must live. Your soulmate may be waiting for you in a completely different part of the world!)
However, I was intrigued by her profile. She definitely seemed like a good match and we clicked on most points. On top of that, she was very beautiful! So, I figured I would strike up a conversation and we had a brief Yahoo chat.
On The Other Side Of The World
My match from the Philippians was a 34-year-old woman who had never been married and had no children.
She was an industrial engineer and had close to 15 years under her belt in that field.
Her initial response to my profile is that she liked my photo on EHarmony.
She was looking for a serious relationship. When you're 34 in the Philippines and still single with no children, you're considered an old maid.
Almost Lost Our Connection
Our only chat was for about 10 minutes in 2009. I just could not see myself dating someone from the Philippians. It was just too far away. So I let this relationship go and never really thought about it again.
I continued to look for local women with very little success. I just could not find someone that I felt that "spark" with.
Several years went by when I received an email from my Filipino connection I had met a few years earlier.
I'm not sure what it was, but her short little email caught my attention. I sent an email back saying hello and said maybe we should talk. This was in January of 2012.
I heard from her again in March of 2012 and this time we actually scheduled a time that I could call her.
We set a time for me to call on April 10, 2012. A few days before this, I received a message that she could not keep our scheduled date to talk. She had to go with her family on their yearly family vacation during Holy week.
It was at this point I began to get a little nervous about pursuing this relationship. When she said she couldn't talk my mind started whirling with possibilities on what she was really after:
Was she who she said she was?
Maybe she was just after money.
Maybe she was just after a green card and wanted to get to the United States.
Why would she want me anyway, I am 12 years older than her?
The doubts began to fill my mind.
It was at this point I almost called off rescheduling our phone call. However, I decided to reschedule it. But, if she cancelled again, it was over.
The Love Story Begins
On April 17, 2012, I had my first conversation with my Filipino connection. From the moment I heard her voice, I felt something special. It's hard to explain, but there was this "spark" just by hearing her voice.
For nine months we talked EVERY DAY for one to two hours per day. This was not easy because she was twelve hours ahead of my time and this required us to talk at early morning or late night hours.
On top of the phone calls, we literally sent hundreds and hundreds of emails during this nine-month courtship.
Every day we both looked forward to talking and then to get the "love emails".
I have to say, spending these nine months of talking was the best way to get to know each other. Since we could not be physical, we spent our time actually in deep conversations about every topic imaginable.
After nine months I can truly say that we knew each other better than most couples do after many years of being together. In fact, I knew her better than my first wife after 20 years of marriage.
Even though I truly knew that this woman was something special, I did not put the blinders on like I have seen so many people do. She did live very far away and even though I felt good about our relationship, to be 100% sure, I did extensive research to make sure that everything my Filipino connection said was true.
I did this by looking at her Facebook page very carefully. It was easy to see that the things we talked about on the phone seemed to be true in her real life. Her sisters, mother, parties she said she went to, all were there on FaceBook.
I also felt sure that she was not just trying to come to the US and get a green card as so many people seemed to think. In fact, she really had never thought about coming here. She had a good job as an engineer and coming here was not on her radar. I was sure of that.
Our First Touch

After nine months of talking, we decided it was time to meet.
So, we decided to try to meet in Canada. Since she had a friend in Vancouver, we decided she could get an invitation from her friend and we would meet there.
It worked! Her visa to Canada was approved and we set a date for us to finally meet.
I arrived a few days earlier than her and could hardly stand the anticipation of finally meeting and touching this woman who I had talked to for so long.
On December 3, 2012, I hopped on the subway to make my way to the Vancouver airport.
After waiting for what seemed like hours, there she was, making her way through the crowd of people.
She was more beautiful than I had thought. The moment we touched hands we instantly knew that what we had felt on the phone was real!
The Big Question
We spent 26 days in Vancouver getting to know each other better. It was truly the best time of my life. The "spark" that was missing in my marriage, was definitely in this relationship.
After three years of procrastination, nine months of talking, and one week of being together, I knew I wanted to be with this woman forever.
So, on December 9, 2012, I proposed and she said yes!
My Journey To The Philippines
The month in Vancouver was magical. However, the time came that my "fiance" had to go back to the Philippines.
This was heart-wrenching. Now that we had met, we both knew we had to be together.
We decided to pursue the K1 (Fiance Visa). The time frame for this process can take eight months to a year.
I knew I could not stand living without my soulmate so, I decided in January of 2013 to travel to the Philippines and stay there until the process was complete.
This was truly one of the greatest years of my life. It allowed me to get to know my finance's culture and to meet her friends and family.
It took one year and on January 28, 2014, we both traveled back to the US with an approved K1 (Fiance Visa)!
The Love Connection Completed
When someone comes here on a K1 (Fiance Visa) it means that they must marry their fiance within 90 days of their arrival in the US. If no marriage occurs, the foreigner must go back.
After our arrival back in the states, we started working on our wedding. Since I had been married before I was not concerned about having a big wedding.
After two months, the big day finally arrived.
On April 5, 2014, after five years that ended in devastation with my high school sweetheart, twenty four years of living in constant turmoil in my previous marriage, three years of procrastination, nine months of talking, one year of waiting to get the Fiance Visa, and two months of planning, I finally married my soulmate!
Life Has Never Been Better
In the years since that time, we went back to the Philippines in 2015 and had a very large wedding for my wife's family. It was an amazing time!
I can honestly say that the years of waiting were worth it! My life has been something that I never dreamed possible.
Every day I wake up next to the person that I was destined to be with. It's a feeling unlike any other.
What This Means To You
I was able to experience this because online dating works!
However, most people do everything wrong when it comes to online dating. There are things I have learned that only experience can teach you.
My goal by telling this story is to let you know that if you're looking for love, the right person is out there for you.
If you think you're:
Over the hill and too old
Don't look good enough
Not rich enough
Or another of a hundred other reasons…
then I have written this for you.
I never really knew if the right person was out there for me. I felt I was getting too old and that I was not good looking enough.
The key is, if I can find someone through online dating you can too!
However, most people don't find their soulmate because they don't understand online dating and how to make it work.
There are things you need to do and secrets that you should follow to make sure that you set yourself up for dating success.
It's not as easy as signing up for a dating site and finding your true love.
You need to make sure you do the right things to give you a better chance of success.
I hope this story has helped you to understand that finding your soulmate is a possibility.
Please contact me with your questions or to let us know how you found true love through online dating. We would be honored to feature your love story on the site!