Have you ever wondered why some people have great success at online dating while others fail miserably?
Why do some people fall in love and find their soulmate while others crash and burn and are left feeling like online dating can never work for them?
You may think online dating doesn't work. But nothing could be further from the truth. In fact, more people find love using online dating than any other method.
Take eHarmony for example. This dating website is responsible for approximately 4% of marriages in the United States. This is equivalent to 438 marriages every day! This from just one site!
It's clear that finding love online works. So, if it works so well, why are there some who just can't make it work?
The answers may surprise you.
Using The Wrong Dating Websites
The number one reason people fail at online dating is they're using the wrong dating website.
There are thousands of dating websites online, but not all dating websites are created equal. In fact, there are very few that are truly worth using.
You may think it's better to use a site that caters to your specific audience. So if you're over 50, you may think it's best to use a website that caters to senior dating. Or, if you're interested in interracial dating, you may think using an interracial dating website would work better.
The fact is, using a site that caters to an audience is not always the best choice.
When you choose a dating website you want to look for these features:
An extensive questionnaire and vetting process to help users find the perfect match. Most sites are not good at this most important step.
A large database of ACTIVE members. If the pool of members is small then you reduce your chances of finding a good match.
Paid membership helps to weed out scammers. The more expensive the better.
Out of the thousands of dating websites, there is only ONE that gets MY TOP RECOMMENDATION. This is eHarmony.
EHarmony is by far the best of all online dating websites. Their thorough questionnaire, state of the art matching algorithm, combined with over 10 million + active members allows for the very best chance at finding your perfect match. Remember as mentioned above, 4% of marriages in the U.S. occur because of eHarmony. If you want to find your soulmate than eHarmony is by far the best choice. (read my complete eHarmony review)
---
The vast majority of singles who want to try online dating are looking to find the cheapest way to do this. So, they look for free dating websites or those that cost the least. This is the WRONG mindset.
Sites that are free have more scammers because it's so easy to join. There is nothing to stand in the way of anyone signing up for these sites.
You should always use a dating website that has some sort of cost to upgrade to more features. Typically, the more expensive these upgrades the better will be the selection of singles that use the site.
Sites that make it harder to access features tend to weed out scammers, not all scammers of course but far less than free dating websites.
Paid dating sites also have better security and advanced features to help identify scammers.
Paid sites always offer free signups but then you need to upgrade to access the most important features. DON'T BE CHEAP. Think of this as an investment in your future to find your soulmate. If you never upgrade to use features that will help you communicate and connect with your matches, how can you ever truly know if there is a real connection? You need to be willing to pay.
---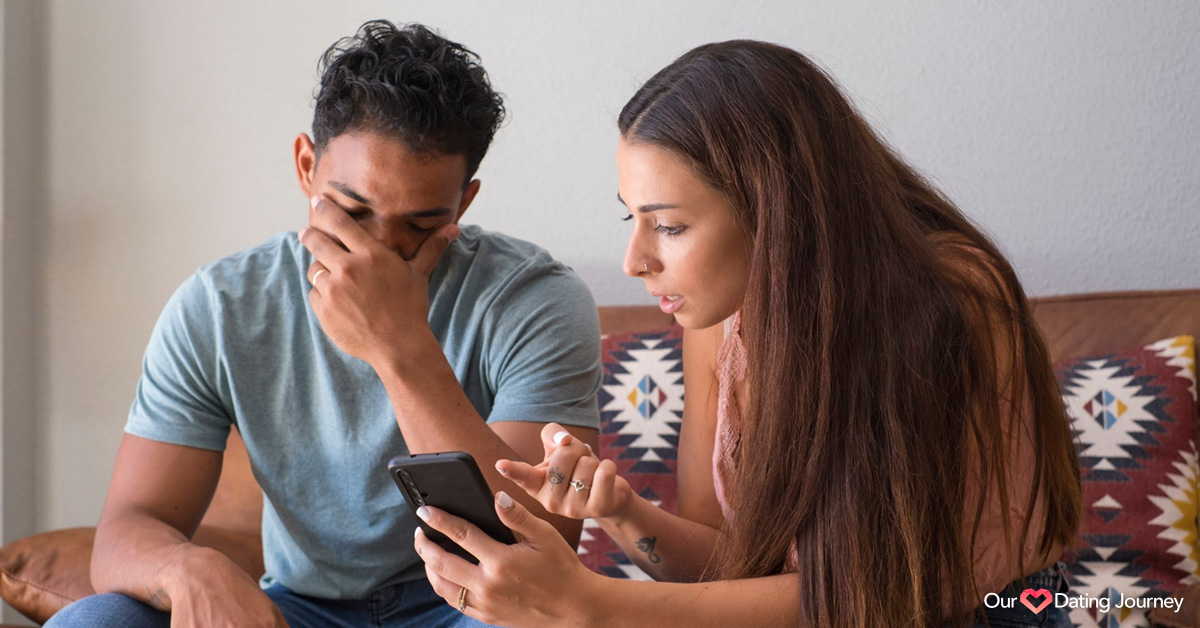 If you really want online dating to work for you then you need to make a decision to ALWAYS BE HONEST. So many people that use online dating want to try to make themselves look better so they lie.
What good is it to lie about yourself? If you ever meet a match they will eventually find out the truth.
You're looking for people that like you for being you! You won't know that unless your 100% truthful.
Never deceive others. Here are a few things you should always be truthful about:
Be honest on the questionnaire used to set up your profile on a dating site. This is crucial. How can you find a good match if you're not honest here. You want to be matched with people that match you and the only way to do that is, to be honest about who you are.
Be honest about your age: Don't ever lie about your age. It will be easily discovered once you meet your matches. It's better to be matched with other singles who are happy with your age range. If you lie about this you will be matched with the wrong people.
Always use photos that show who you are now. Don't use photos of yourself from 5 or 10 years ago. This is deception and will make for a disappointing first meeting and will most likely end the relationship on the spot.
Don't use photo filters. As mentioned above, you need to use photos that show the real you. Using filters that alter your appearance will only lead to disappointing results and will cause your dating process to end in failure.
---
A large number of singles that sign up for a dating website never get beyond the initial sign up. Once they sign up they feel that all they need to do is wait and their perfect match will come their way.
While this could happen, it's not likely.
You want to be proactive in the process of using a dating website.
Always look at your daily matches. If you see someone who sparks your interest, message them. Don't wait for them to contact you. Start the conversation!
---
Wasting Time With People Who Are Not Serious
The vast majority of people that say they have failed at online dating do so because they get caught up with people that are not serious about a relationship or worse are scammers.
As mentioned above, you need to be using the right dating websites first, this will give you better protection from scammers. Of course, you cannot weed out all scammers from a website. But, you should be using a good paid site such as eHarmony that will help you find more serious singles.
Just don't waste any time with matches that are not serious or someone who sets off red flags. It's easy to spot a dating scammer.
---
What Do You Think?
These tops reasons can render your progress on finding a match. If you notice that you are doing this or find someone else doing this to you or others, it's time to stop it. What are some other reasons people fail at online dating? Comment below because we want to know!