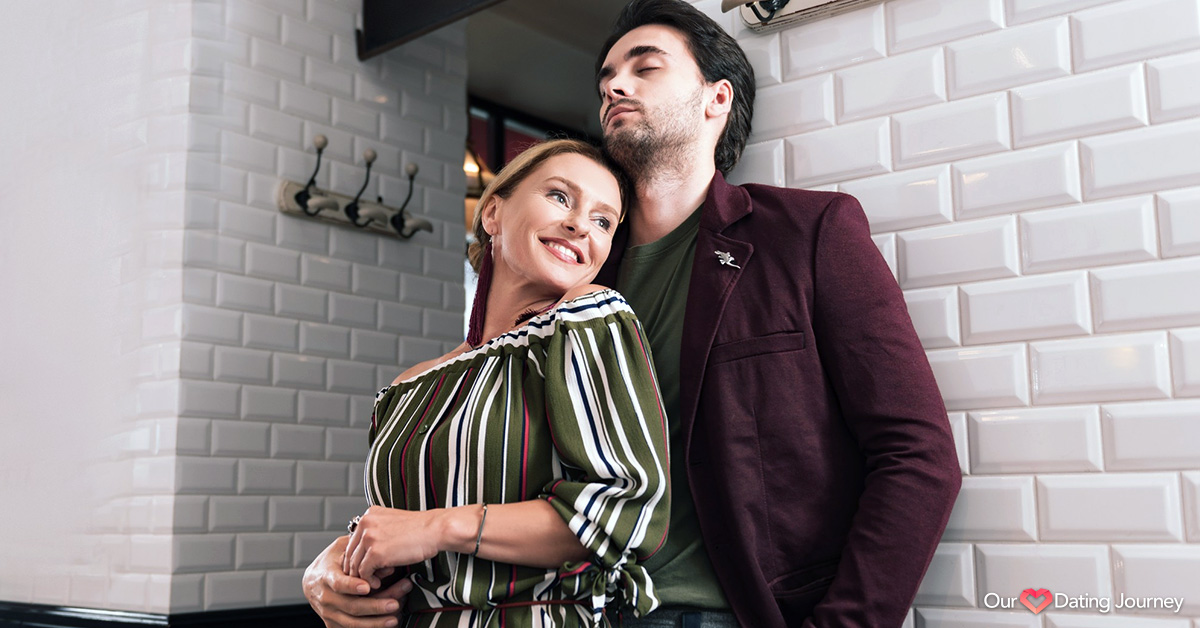 The Cougar Introduction
Everyone has their own preferences when it comes to dating. Cougar dating is older women dating younger men. This is a type of dating that has some intricacies that you need to know about.
Whether you are an older woman or a younger guy, there are certain tips and guidelines that you should know about. These will help you to navigate cougar dating so that it is easier to meet people with who you are compatible.
When it comes to cougar dating, women are usually at least 20 years older than the men that they date. Older women dating younger men provides both parties with an experience that you do not normally get on a dating scene where everyone is your peer.
Cougar Dating Tips
When you are a cougar, having some basic information can make it easier to find the younger man that best meets your needs. This insight ensures that cougar dating is fun and exciting. Follow these cougar dating tips that actually work in your favor so you can be successful in your next relationship.
Be Honest About What You Want
One major stereotype about cougar dating is that the women are just looking for a fling. However, cougars have different wants and needs just like every other dating demographic. Make it clear on your profile the types of dates that you want.
If you are looking for something long-term, be open about this. If you do just want to date around, this is perfectly fine too. What is important is that the people you meet are aware of exactly what you are looking to gain from dating.
Make Your Needs Known
All cougars want something different from the young men that they meet. Some want a man who will travel with them while others may be seeking someone to spend time at home with.
Cougar dating is about flexibility and finding a partner that shares similar interests. If you are using a dating website, you should fill out your preferences fully. This will eliminate most of the people that are not looking for the same thing. It also ensures that there is no confusion once you decide to meet with someone in person.
Be Open About Your Age and Age Preferences
Cougar dating is based on an age difference between the woman and the man. Be clear about your age since many men have an age preference. You also need to make your age preference known to narrow down your matches.
For example, if you want to date men ages 21 to 25, state this on your profile. If you are open to men from a variety of ages, make this clear. The point to this is that if you narrow down the ages, it will be easier to meet the people that fit your age preferences.
Be honest about your age. The men on cougar dating websites are looking for older women, so there is no need to shave off a few years to meet someone that you have chemistry with. They want mature women, and many are looking for those who are ages 50 and older.
Remember that should you make a connection and start dating someone long-term, they will discover your actual age eventually. If you are dishonest about your age, this can cause issues in your relationship going forward. The men may wonder what else you were dishonest about.
It Is Not All About Money
One major misconception about cougar dating is that all cougars are wealthy and want to spoil younger men. Some people in the cougar dating scene may fit this description but not all do.
If you are not wealthy, do not make it seem like you are. This will attract the men that you are not likely to have long-term potential with. Any men who seem to focus on finances are those that you want to avoid if spoiling a younger man is not a goal that you have with cougar dating.
Ideally, finances are not something that should be discussed until you know someone in person for a while. When you are talking online and for your first few dates, the focus should be on getting to know each other. If your dates keep mentioning money, this is a red flag showing that they only want someone to finance their lifestyle.
Be Honest About Your Children
If you have kids, do not say that you do not. Men engaging in cougar dating expect that most of the women that they meet will have children. Should you spark some chemistry with someone, they will eventually find out that you have children.
Do not be shy about the fact that you may have kids in the same peer group as the men that you are meeting. They are aware that this could be a possibility. While talking about your kids a lot is not ideal early in the relationship, if your date asks, be open about how many kids you have and how old they are.
Take Charge When Necessary
Men who get involved with cougar dating know that older women tend to be secure in who they are. They are often more confident and settled than younger women. This is one of the reasons that younger men looking for mature women to date.
If you want to go to a certain place for a date, say this. Also, if you expect something specific from the men that you date, be open about this. You want to make it clear that at this point in your life, you know what you want, and you are not going to sit by and wait for it. This tactic can actually attract more men because most men doing cougar dating want a woman who is sure of herself.
Cougar Dating Tips for Men (The Cub)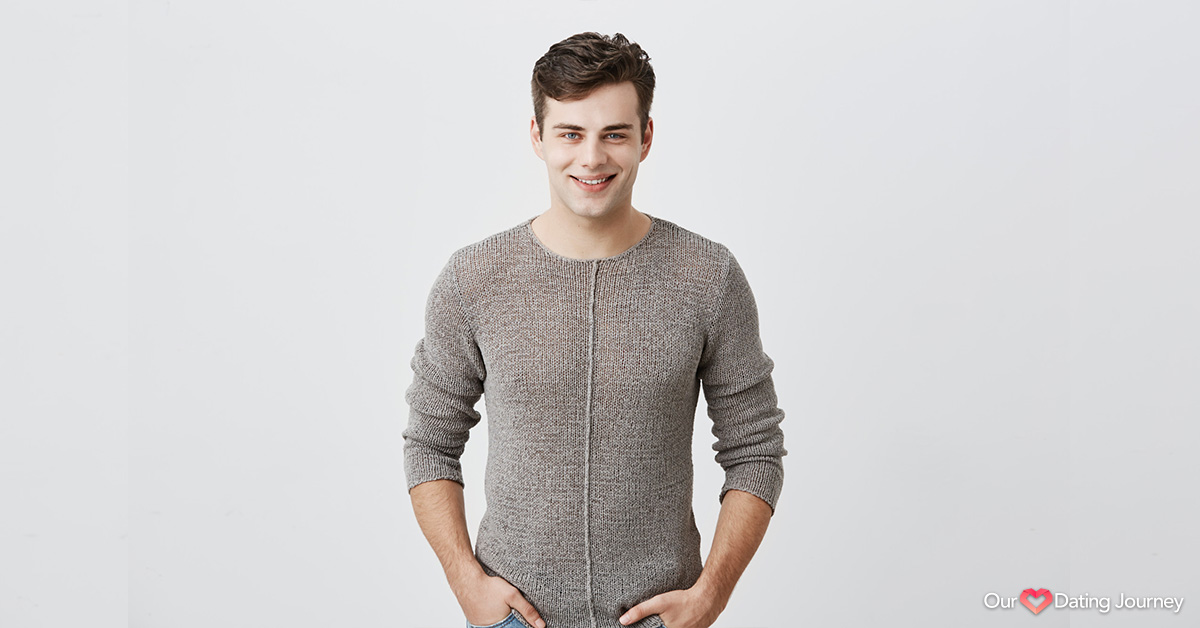 As the cub, you have to approach cougar dating in the right way. When you go in with a plan and an open mind, it is easier to meet more matches that you could have some chemistry with.
Make Sure That You Are Ready for Cougar Dating
Dating a cougar is much different compared to dating women within your peer group. Cougar women know who they are. They have lived longer than you and have a lot more life experience.
When you date a cougar, be prepared for her to take charge and be clear about what she wants. She will not be someone that you can dominate. In many cases, she will plan the dates and other activities that you do.
However, if you feel she is taking charge too much, it is okay to talk to her about this. You are still in a partnership so there should still be some give and take about the things that you two do together.
Cougar women will respect the fact that you also have ideas and that you want to do something special for her on occasion. Remember that it is about finding the right balance in your relationship.
Do Not Fetichize Cougar Women
One element of cougar dating is the fetish element. Most cougars do not want to date men who only see them as fetish objects. If this is your purpose, make it clear so that you are only matching with the women who are okay with a more casual relationship.
There are cougars who do just want to date casually. Some are even okay with being the object of a younger man's fetish. If you are clear about this from the beginning, there will be no surprises for the women that you are meeting.
Treat Her as a Lover
When you go into cougar dating, do not just treat her like a cougar. Women want to be appreciated and shown affection. You should treat this part of your relationship like you would any relationship.
If you expect her to only engage in physical pursuits, this could result in some resentment down the road. You need to show her that you appreciate her for who she is. Buy her small gifts, take her on surprise dates, and tell her how you feel about her. This will create a good balance in your relationship.
Be a Man
Most cougars want a man that can take charge and be assertive when it is necessary. She does not want someone who just acts as a boy-toy when she wants to have some fun. It is okay to stand up to her and show her that you are equal in your partnership.
When you create boundaries, this contributes to a stronger and more balanced relationship. It will allow both of you to be true to yourselves while also being there for each other. This strategy is the best way to ensure that there is adequate equality in your relationship.
You Have to Be Okay with Kids
Most cougars will have a family, and this is something that you have to be ready for. In most cases, you will not meet the family during the early stages of your relationship. However, if the two of you have a strong connection, you will meet them eventually.
This can be awkward, and you have to be ready for it. If you have any issues dating a woman with kids who could be around your age, cougar dating is not a good choice for you. No matter what, her kids are going to come first, and you need to be fine with this.
Never Emphasize Your Age Difference
Both of you know that there is a gap in your ages. There is no need to reiterate this whenever the opportunity presents itself. The two of you need to put more focus on creating balance and mutual respect in your relationship.
If you are often reminding your cougar of the difference in your ages, this will cause some tension in your partnership. You should just focus on getting to know each other. This will make it easier to determine how strong your chemistry is with each other.
Take Advantage of Her Life Experience
A cougar has been alive a lot longer than you. She has the experience that you do not have. She has been through more relationships, and maybe even a marriage. You can use her knowledge and experience to your advantage.
Do not be shy about asking for her advice on things that you have no experienced before. She will be fine with providing advice and guidance. A cougar is well-aware that part of the relationship will be imparting her knowledge to her partners.
Just make sure that you take the advice that she gives. If you are asking for advice and not taking it, she will wonder why you are not listening to her.
She Is Harder to Impress
Due to a cougar's life experience, you will not be able to impress her as easily as a younger woman. You will need to step up your game. She will also be able to tell when you are not being genuine or sincere.
When you do something for her, it needs to be because you want to do it and because you care about her. If you are just trying to impress her, she will see right through this. She will likely start to resent you if you are doing things simply to impress her.
She Will Have Some Baggage
Every year you live, you accumulate some baggage, so naturally, older women will have more baggage than younger women. She may have an ex-husband and other people in her life. She may have experienced a tragedy that has taken a toll on her.
You need to be prepared for baggage and providing the support necessary. Do not let her baggage overwhelm your relationship but know that this is something that you are going to need to deal with.
Leave the Drama at Home
A cougar is not going to want to deal with drama. She already did this when she was younger and in the dating scene. An older woman knows what she wants, and she does not want to play games or deal with drama.
Her friends are usually in her age group, so the typical young woman drama is not a factor in her life anymore. She wants a man who is ready to have some fun together and possibly work on a long-term relationship. If you bring drama into the relationship, such as your ex, things could become negative.
Free Cougars Dating Websites
There are cougar dating sites that are focused on older women dating younger men. These websites make it easier to narrow down your matches to those you want to meet. Everyone on these websites is there for the same reason.
There are several options and it is important to narrow them down to the ones that best meet your needs. The following are some of the best recommended dating sites for cougars:
Consider the following when you evaluate cougar dating websites:
The website should have a high level of security so that your information is protected
It should focus on cougar dating so that it is easier to meet people in this dating scene
Look at the features to ensure that they best meet your needs
Check out the payment plans to see if one fits within your budget
Take advantage of a free trial so that you can test it out before making a commitment