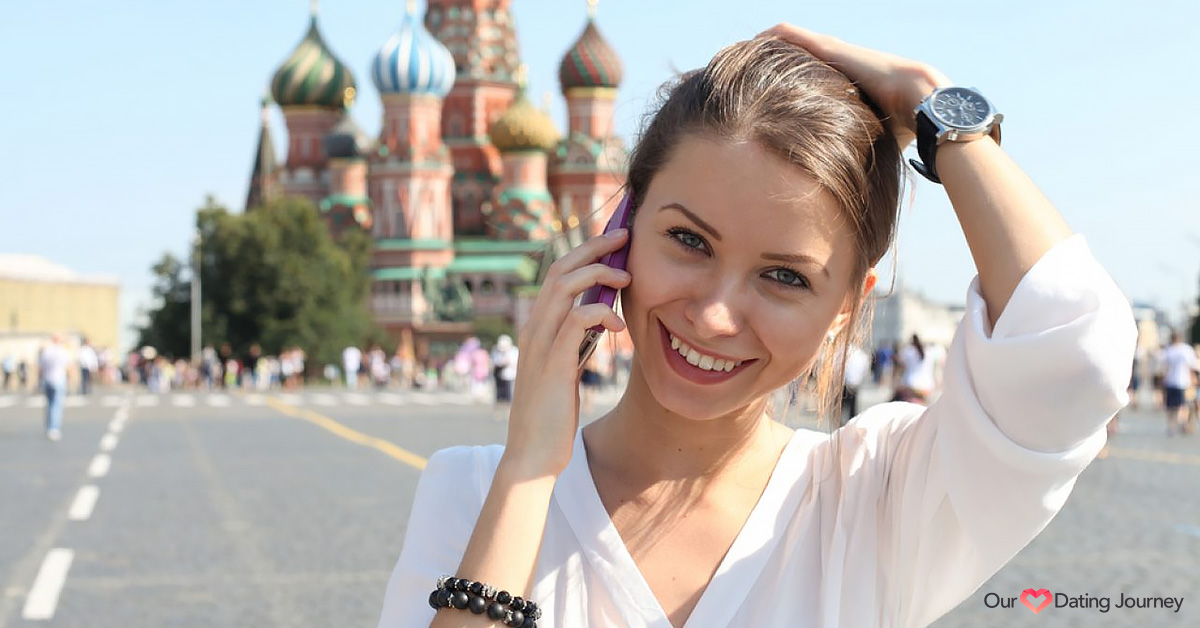 Russian dating can be a fun cultural experience. To meet people from this country, the fastest way is to visit dating sites in Russia. These bring you a wide variety of Russian people to interact with so that it is easier to find at least a few with who you have some chemistry with.
Russian dating sites come in many varieties. Some are smaller and more intimate, while others have a large base of users. You must find the best Russian dating sites based on your preferences.
The following dating sites in Russia bring you an array of singles looking for a variety of relationship types. It is a good idea to explore multiple Russian dating sites so that you can narrow down the options to those that best meet your preferences.
This site is focused on helping people from Russia from a partner. It is one of the dating sites in Russia that does not restrict its membership to only people in Russia. Because of this, it works for people who want to meet people from this country even if they live elsewhere.
There are a lot of Russian women on this site, making it an ideal option for men from all over the world to meet a Russian woman. You can choose to use the site via its desktop version or from the Android app. This site has a lot more women than men, so it favors men who are looking for a partner.
The profiles have a lot of details so that you can explore what other members want and who they are before you communicate with them. There are tabs so that you can easily locate the exact information that you are looking for.
---
Russian Flirting
Find a Russian to flirt with
This website is free for people to use. You can find people on this website looking for all types of partnerships, from quick casual dates to those who are seeking marriage.
There are success stories listed on this site so that you can see how many people found true love using this website. They have thousands of members, giving you a decent user base of people to choose from.
There are four languages that you can use on this site so that you do not have to worry about differences in language, stopping you from getting to know someone. The profiles are detailed, and many members post several photos so that you can get to see what they look like. It is also possible for people to post videos for more interaction.
---
Generation Love
Popular Eastern Europe dating site
This is a website that covers all of Eastern Europe. They do not have any subscription fees so that you can use all of the features of the site without paying for a membership.
On this site, you will essentially post a personals ad with some pictures of yourself. However, unlike many personals sites, you can easily search for other members using a few filters. There are also advanced filters if you want to get more specific about the type of person that you are looking for.
When you are browsing members, it is easy to see who is online. This helps if you want to talk to someone right away because you will know if they are readily available for a conversation.
Once you find someone who is interesting, you can quickly send them a message to start talking to them. While the communication features are basic, they made it easy to get to know someone.
---
Anastasia Date
Is it any good?
Anastasia Date is one of the largest Russian dating sites. There are more than 20 million people from all over the world. The primary focus of this site is to bring together men from North America and women from Russia.
There are more women than men, making it easy for men to talk to a wide variety of Russian women. This site has been around since 1993, so it has an established reputation.
When you are a member of this site, you can do some things as a free user. However, to use all of the features, you will need to upgrade your membership.
They provide numerous communication features, including telephone conferences and live chats, where you can use the video feature so that you can see the person you are speaking to. Members can also send presents and flowers to each other via this website.
---
Dream Singles
Legit or a big scam?
This site caters to Western men wanting to meet women from Russia and countries in Eastern Europe. The ratio of women to men is seven to one, making it easy for men to find a wide variety of women to communicate with.
This website has been around for 16 years, so it has had time to establish itself as a trusted website for Russian dating. At any time, there are thousands of people online so that you can easily find people to talk to when you are available for communication.
On this site, you can read success stories. This makes it possible to see who has met on this site and what this website has allowed regarding relationships. In many cases, the people who meet on this site end up getting married, according to the success stories.
All of this site's profiles are verified. This ensures that whoever you are talking to is who they say they are.
---
Step2Love
Can you make a real connection with Step2Love?
Before you even log in to this website, you can see how many people are currently online. You can also see how many real dates resulted from this website. This helps you to determine when the best times to log in are when you want to talk to someone right away.
They use an anti-scam system to help to ensure that people's profiles are legitimate. This is important because it will keep you safe from those who are looking to take advantage. On this site, you can also use the safe mode so that you are only dealing with those who have a verified profile.
This website says that it is constantly innovating. Because of this, you can rest assured that the features will always be updated. You will also get access to new features as soon as they are available.
---
LadaDate
Connect with Slavic Women
This site says that it has helped 100 couples find a happy relationship so far. The membership is free so that you do not have to worry about subscription fees when you are using this site. You get access to all of the features without needing to worry about upgrading.
On this site, there is some verification so that you can rest assured that you are communicating with real people. Since you can also video chat, it is easy to see who you are talking to before you get into a serious partnership with them.
You can share photos and send text messages back and forth to start communicating. It is easy to search for members to find people with who you have some things in common with.
During most times of the day, there are people online who you can talk to. This makes it easy to decide which time of day will be best to interact with a variety of members.
---
Russian Hearts
A free Russian Personals dating site
This dating site is focused on Russian people who live in other countries throughout the world. You can connect with other Russian people in your area or those who are from different countries, depending on your preferences.
On the main page, you can see whose profiles are visited the most so that you can get an idea of which profile details people are looking for. This also gives you a place to start when you are searching for members to talk to.
On this site, you can sign up for free. Once you register on this site, you are put on a list as one of the new profiles. This can help to bring you some attention as soon as you become a member on the site.
As a free member, you can receive messages from those who have a paid membership. You can also get daily matches and start looking at other member profiles.
---
Russian Admire
Russians admirers to meet online
This is a free dating site. It is focused on connecting Russian people with those from other areas of the world who admire them. Since there are unlimited messages, it is easy to communicate with as many people as you want on this website.
On this site, there is a lot of security. This helps you to protect your identity when you are communicating with other members.
When you are ready to start talking to people, you can send them a message. There is also a chat room and forums that you can use to talk to a variety of people at the same time. Because of this, you have a lot of options when it comes to meeting many interesting people on this website.
---
Russian Dating
A free Russian Dating site
On this website, you can meet people from Russia and Eastern Europe for free. When you get to the main page, you can see who is online, making it easy to find a variety of people to talk to. Here you will also see who the site's most popular members are.
There are galleries that show the male and female members on this website, making it easy to find people to who you are attracted to. If you want to find more people with who you have things in common, you can use the search feature on this website.
You can create a basic profile so that you can tell other members who you are and provide some details about the type of person that you are looking for. To sign up, you just need to add a little basic information so that you can protect your identity.
Critical Things You Need To Know For Success
Getting Started with Russian Dating
Before you start checking out dating sites in Russia, it is important to have some information about dating people from this country. This will help you when you are interacting with members from Russian dating sites.
Know the Culture When Russian Dating
When it comes to Russian dating, you do not need to know all aspects of Russian culture, but you should know the basics. This will help you to better navigate things like their communication style and what you can expect regarding the progression of your relationship when you connect with someone special.
Dress Appropriately For Russian Dating
When you engage in a video chat or meet in person, you need to make sure that you are fashionable. People from Russia are often interested in fashion, especially those who are under age 40. Because of this, your first impression is going to have a significant impact on what happens in your relationship.
You should also be aware of the photos that you post on the website. Your hair should be neat and your clothing fashionable. Everything should fit well and be put together. Women should wear makeup, but nothing too heavy.
Mind Your Manners
Manners are important in Russian culture. When you are communicating with someone, you need to show them respect and not try to rush things. Let your conversation take a natural course and make sure that the conversation is balanced. If you are not polite and balanced in your conversation, it will not go very far.
Be Honest When Russian Dating
Russian men and women will be able to tell when you are being dishonest about who you are and your lifestyle. Do not give in to the stereotype that Russian people are looking for a wealthy American. They are human and want to find people to have good conversations with just like people from other areas of the world. You do not need to exaggerate your finances, or even discuss them at all when you are getting to know someone from Russia.
Be Clear About Your Interest
People from Russia are very passionate about their country. Tell them exactly why you are interested in meeting people from Russia. You should also not be shy about asking questions to learn more about their country and their culture.
Always Be Sincere When Russian Dating
Russian people are passionate and never afraid to express their emotions. They expect the same from the people with who they are communicating. Because of this, if you have something on your mind or you are feeling something, you need to tell them about it.
That whole "boys should not cry" thing that is common in the US is not a thing in Russia. They respect all emotions and want to connect with people who can handle their partner's emotions and also express their own.
Russia is Diverse
Not all Russian people have the same physical features, so you need to remember this when you are on Russian dating websites and meeting people from all over the country.
Some Russian people have darker features when they are from the Caucasus region. Many people in this area are also often Muslim.
Those from Tatarstan areas tend to have Asiatic facial features and darker features. Some of them also speak Tatar and Russian.
People in the far southern and northern regions of the country often have more Asian features. They also tend to be slimmer, especially women.
St. Petersburg and Moscow are the two most populated and popular cities in Russia. You will find people from a variety of Russian regions here since a lot of people come to these two cities to work or attend school.
People Tend to Be Conservative
Russia tends to lean more conservative, so you can expect people to be more modest and private. In many cases, people in Russia do not even invite their dates to their homes due to these views. You will find that most single Russian adults live alone and are very private about their living space.
What Do You Think?
Let us know your experiences with dating Russians and how dating online is for you. Please comment below and get the conversation started!