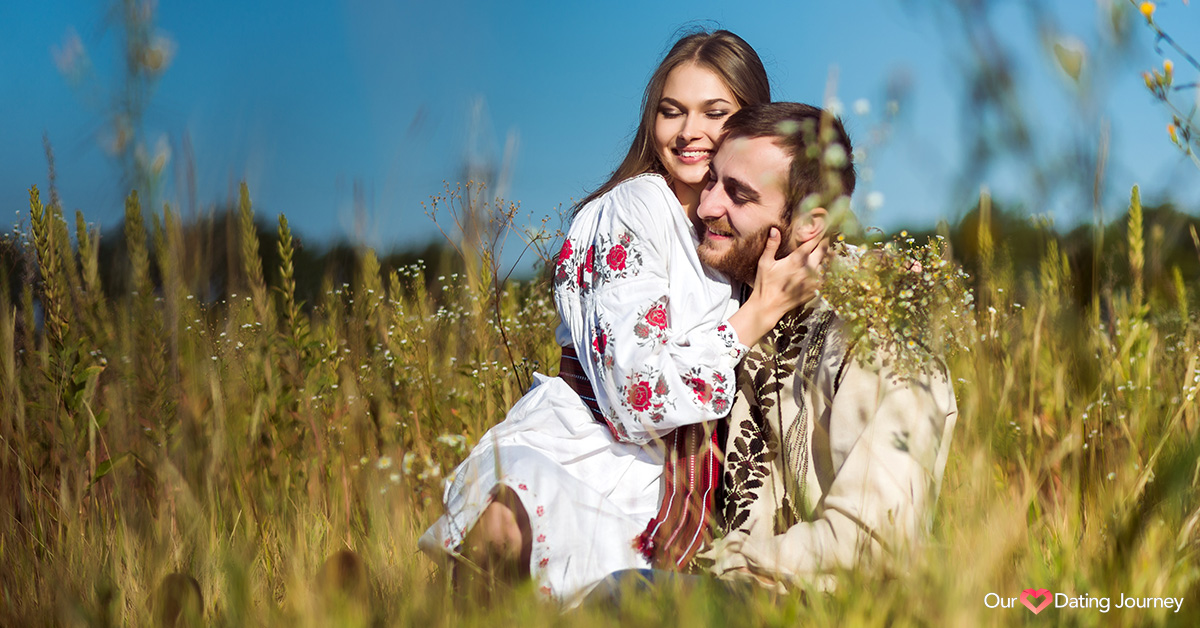 5/3/2021 Update
Our latest update includes a complete review of rankings, renewing information, verifying links, and image updates.
Ukrainian dating allows you to connect with a wide variety of people from this area of the world. No matter where you live, if you want to meet someone from Ukraine, joining Ukrainian dating sites is the easiest way to do this.
Get the most out of your dating journey by joining one or more Ukrainian dating sites to maximize your exposure. This way, you can meet a wide variety of people with whom you are compatible and look for the same type of relationship.
The Ukraine Date site caters to people in Ukraine and other areas of Eastern Europe. However, there are a lot of people from Western countries who join to meet Ukrainian singles.
Over 80,000 people are registered on this site. According to Ukraine Date, more than 400 people log in daily, so there are various active members to communicate with.
The people on this site are looking for various partnerships, from casual hookups to serious relationships. However, most people appear to be looking for marriage.
As a free member, you can do things like check out profiles and perform a basic search. If you want to use all of the searching and communication features, you will need to sign up for a paid subscription. With a paid membership, you can do things like talk live via video and audio and receive and send unlimited messages.
There are security features on this site to keep you safe. You can do things like verify your identity and block other users.
---
Anastasia Date
Thousands of attractive Russian and Ukraine singles to choose from
This website boasts a user base of more than 4 million people and most are men from of the US. The majority of the women are from Ukraine and other areas in Eastern Europe.
The primary purpose of this site is to help men in the US meet women from Eastern Europe for a long-term relationship. You are able to sign up for free, but to unlock all of the site's features; a paid membership is needed.
You have a lot of options when it comes to communication. Send a message or spend some time in the chatroom to find compatible members. There is also a CamShare feature that you can pay for that allows you to live chat while being able to see who you are talking to via video.
---
eharmony has members from Ukraine and Europe for those wanting to date internationally as well. With a member pool of over 750,000 and 11+ million active members, you'll be able to make a connection on this dating site with ease.
The sign-up process is straightforward and the matching technology according to your questionnaire answers is top-notch. Based on your responses, eharmony will find a member and pair you up very well.
---
Go Date Now
An online place to find Russian or Ukrainian women for dating
If you want to meet women from Ukraine and Russia, this is an ideal website for it. The interface is user-friendly, so it does not take long to see all of the functions you can use. When you register, you can do so for free by inputting some necessary information. However, if you wish to use all of the features, you will need to pay for one of the subscription options.
This site employs an anti-scam team to help to ensure that the majority of users are authentic. Because of this, you can feel confident when you are talking to people that they are who they claim to be.
There is a blog where you can learn more about Ukrainian culture, helping you understand the women you are talking to.
---
Elena's Models
International dating website for Russian and Ukrainian dating
This website started in 1999, so it has been around for a long time. They say that there are very few fake profiles, giving you the confidence that you are talking to real people on the site. In fact, when new women join the site, they have to undergo a background check to ensure that they are authentic. Because of this, you do not have to worry about things like scams.
The primary purpose of this website is to connect women from Ukraine with men from Western countries. Every week, the site says that more than 100 new women register, so there are always new women for men to meet and interact with.
When you are searching for members, you have a variety of options. You can narrow down the results by more than a dozen requirements, allowing you to quickly locate members that are within your preferences.
You can join the site for free. This gives you a chance to evaluate the members and the site as a whole to determine if it meets your needs.
---
This site is not exclusive to Ukraine, but there is a sizeable Ukrainian member base. A Russian entrepreneur started it in 2006, making the site established. As of mid-2019, the site said that there were members from approximately 190 countries. You can also use this site in 47 languages, making it easy to communicate even if you and your match do not speak the same language.
You can start using this site for free. Several features are available to free members. However, if you want to get full access to the site, you will need to buy a paid membership.
Searching for other members is easy. You can do things like narrow down the search results to age and where a person lives. To find even more people, you can use the Encounters feature, where you swipe to state whether the member interests you or not. If you and another member say "yes" to each other using this feature, you are notified so that you can start communicating.
---
This site has many of the same features as Badoo Ukraine. It also has an Encounters feature to help you quickly evaluate other members. Should you both say "yes" to each other, the site will tell you so that you can decide if you want to communicate further.
You can sign up with the site for free. It is free to do things like send messages to other users and even browse profiles. These features allow you to make some essential connections without needing to purchase a subscription on the site.
Most of the members do speak either Ukrainian or Russian. However, it is compatible with Google Translate, allowing you to communicate even if you and your matches do not speak the same language.
There are some premium features that you can get access to with a subscription. You also have the option to pay for some of the premium features individually using the per-use basis function on the site.
---
LadaDate
Online dating site for Slavic women
This site is focused on connecting people from all over the world with singles from Russia and Ukraine. It is also an option for people from Ukraine who want to meet local singles.
The interface is modern and straightforward. You can quickly find what you are looking for once you register and get to the main account page. This site lets you start working on your profile once you sign up so that you can quickly begin to introduce yourself to people on this site.
You can include a lot of information on your profile, from whether you smoke to your body type and religion. This makes it much easier to connect with people with who you share things in common.
You can talk privately with people with who you connect. Since this website is active, it is simple to chat to singles no matter which time you log in to the site.
If you want to do certain things on this site, you will need to purchase credits. For example, you can receive messages from people for free. However, if you want to send one or perform other communication functions, you will need to buy credits.
---
VK
A Ukrainian version of Facebook with a focus on dating
VK is a dating website that has a social media focus. Many compare it to the Ukrainian version of Facebook. Because of this, you can use it for a wide variety of relationships, from basic friendships to something serious and long-term.
There are over 400 million accounts on this website, giving you a vast user base of people to communicate with. While most of the people are from Ukraine, there are members from throughout the world.
You can use this site in its English version, allowing you to read profiles and communicate more effectively if this is your native language. This site has been around since 2006, so it is established and has an excellent reputation for connecting people and being easy to navigate.
It is important to know some things about the traditions and personalities of people from this part of the world to be successful with Ukrainian dating. From here, you can get onto some Ukrainian dating sites and begin interacting with singles. There are a lot of options to choose from, making it relatively simple to find a few that meet your preferences.
---
Tips for Success with Ukrainian Dating
When you are ready to date someone from Ukraine, it is crucial to understand a bit more about their culture and other necessary information. This will make it a lot easier to ensure success when you meet someone that you like and want to get to know better.
Dating a Ukrainian Woman
Before you start communicating with Ukrainian women, knowing a bit more about what to expect gives you things to talk about and can make your first meeting easier:
Ukrainian women tend to be serious about family, so most are looking for a long-term relationship
While they are independent, they are okay with the man taking charge in communication and real-world dates
They expect you to do things like open doors, carry bags, and be a gentleman
You should expect to dress very nicely because she will be well-dressed
Avoid an intimate greeting and only offer a goodnight kiss if you have been on a few dates
It is perfectly okay to take things slow
She will not respond well if you do not communicate regularly
Slavic culture is big on gifts, so do not be shy about bringing small gifts and flowers when you get together
If there is an issue, you need to address it directly, politely, and immediately
Dating a Ukrainian Man
When you are dating a Ukrainian man, having some information about what to expect can help to make your communication on a dating site and your first date goes smoother:
Ukrainian men will want to pay and will likely bring flowers, so be prepared
Men of this culture tend to be chivalrous, so expect him to be polite and take charge
Men from Ukraine often speak more than one language, so this is helpful when you are communicating, but learning some basic phrases in his language is a great way to impress him too
Ukrainian men are often a bit conservative, especially compared to Western men
They tend to be very honest and will expect this from you
First Date Tips for Dating a Ukrainian
Whether you are going on a first date with a Ukrainian man or woman, it is essential to have some basic facts about what to expect. Learning these facts before a date can ease the awkwardness that often comes with a first date.
In Ukrainian culture, it is the man who typically pays for a first date. If you are taking a Ukrainian woman out, you should pay. When the man is Ukrainian, no matter your cultural background, he will expect to pay. Knowing this can make things go a lot smoother when you pay for activities on your first date.
As a man, it is essential to know that Ukrainian women are fiercely independent. Because of this, she might try to pay for some of your dates. It is best not to argue with her but and politely take the check to take care of the tab without insulting her.
It would be best if you always were on time. Women in Ukraine are relatively punctual, and if they are late, it is usually only by about 10 minutes. Please expect to be ready and available to meet her or pick her up about 10 minutes before the time that you agreed to.
If you are dating a Ukrainian man, you should be on time. Ideally, you should meet him or be ready to be picked up about five minutes before your agreed meeting time.
Men should bring flowers when they are meeting a Ukrainian woman, which is standard Ukrainian dating etiquette. If you are dating a Ukrainian man, you can likely expect flowers when you meet him.
If there is a language barrier between the two of you, you should find ways to get around this before you go on your date. Working this out beforehand will help to make things go a little smoother. Many people in Ukraine speak at least some English, so this is helpful when the two of you are communicating.
Learn some information about Ukraine and its culture before going on your date. Doing this beforehand gives you some things to discuss, but it shows that you took the time to get to know more about their country and culture, which is very flattering. People from Ukraine are often educated and appreciate that you put some effort into learning more about where they come from.