Mexican dating allows you to connect with a variety of people from Mexico. Whether you want to talk to men or women, there are different Mexican dating sites that you can use to meet a diverse array of people. Below you will find the top 7 Mexican dating websites. These sites are the very best when looking to meet a Mexican man or woman.
To meet the most people, you should sign up for at least three of the best Mexican dating sites. Learning more about the available dating sites in Mexico will make this process fast and easy. Just take a look at them and determine which ones meet your needs.
The Mexican Cupid website has over 700,000 users, about half of which are Mexican. Due to this member base, it is very easy to connect with people from Mexico.
There are far more men on this website, so it is a good option if you are a woman wanting to meet a Mexican man. A lot of the members are ages 25 to 45, so there is good age diversity on this site.
For more, read Mexican Cupid review.
You need a subscription to use all of the features. However, even if you are a free member, there are ways to engage on the website and get to know the layout and what it has to offer.
There are security features to help protect your information. You can also block members to keep yourself safe when you are using this website.
The search features are extensive. With a paid membership, it is very easy to narrow down the people you find. This community is very active, and there are a variety of communication features, making it easy to interact with interesting people.
---
eharmony Hispanic Dating
Top Hispanic dating site for Hispanic singles across the United States
While the eharmony site is not largely focused on Hispanic people in general, there are a lot of members who are from Mexico. When you are a member, you are mostly matched with people from a similar Hispanic background to help to ensure that you have some things in common with your matches.
To learn more, read our full in-depth review of eharmony.
There are over 15 million members, so there is always someone to connect with when you are on this website. Just like the regular eHarmony site, you will be able to take advantage of the Compatibility Matching System on this site to help to connect you with strong matches.
While this site is largely focused on connecting Hispanic people, you can join if you are from a different background, but you prefer to date people who are Hispanic. Just make sure that you are aware that most people are looking for Hispanic partners, so you will need to be honest and clear about why, as a non-Hispanic, you are interested in Hispanic people.
---
Latin American Cupid
Meet thousands of Latin singles
The Latin American Cupid dating website is focused on connecting Latino people and those who admire them. They say that they are the biggest site dedicated to connecting Latino American people. The website boosts over 5 million members so there is quite a selection of members.
For more information, read our review of Latin American Cupid.
Men significantly outnumber women on this site. Most of the members are interested in finding a person to the narrow. Every day, thousands of people are active, making it simple to find someone to interact with no matter when you log in.
To make it easier to be trustworthy on this site, you can choose to verify your identity. This is a simple process that can increase how many people you meet on this site.
You can use it as a free member if you want to explore and see what the site has to offer. Should you want to communicate more effectively and narrow down your searches, you will need to upgrade your membership.
Signing up takes a minute or less. This makes it easy to get onto the website where you can immediately start checking out the other members to see if this is the best site for you.
---
Elite Singles
A great online place to meet singles
The Elite Singles website is one of the dating sites in Mexico that does not strictly focus on dating Mexican people. However, there is a section on the site that can help you to connect with Mexican people.
On this site, you will find a variety of accomplished professionals. The majority have a college degree, and they are very focused on their career. So, if you are seeking out career-minded people in Mexico, this is the best option for you to seek out your soulmate.
Find out what we think about this site in our Elite Singles review.
You will have to upgrade your membership if you want to use all of the features. This is an established site with millions of members, making it fast and easy to connect with a wide variety of people.
Once you find someone with who you want to talk more with, you can use their different communication features. It is also easy to search for members since there are various search filters that you can take advantage of.
---
Amigos.com
Browse and find Latinos online
This is a relatively large site with nearly eight million people to interact with. You can create a profile that provides plenty of information about the type of people that you are looking to date. It is possible to find people looking for everything from marriage to serious dating.
On this site, not only can you talk to people individually, but there is also a section where you can write your own blog. This is a good place to further expand on who you are, what you are looking for, and your experiences in dating Mexican people.
You can narrow down the people that you meet by language. However, most members do speak Spanish. Because of this, it is a good idea to have some basic Spanish abilities so that you are able to communicate as clearly and effectively as possible.
---
Latino People Meet
A free Latino Dating Network to connect with a lot of members
This site is focused on connecting Latino people with one another. However, you can be of non-Latino descent and still join the site and start talking to people. The purpose of this site is to connect people who are looking for a serious relationship.
It is a relatively big website with a lot of members. You are able to narrow down your matches based on things like race and political views so that you can meet people who you are likely to have a lot of things in common.
While you can check out the site with a free membership, you will need to upgrade if you want to communicate and engage with members. There are many ways to communicate, making it easy to really get to know someone on this site.
---
Match.com – Latins
One of the largest pools of Latinos you can connect with online
There is a section on Match.com that is focused on connecting Latino people together. However, if you are not Latino, you can still join to connect with people from a Hispanic background. With millions of members, it is not difficult to find several people with who you have a connection on this site.
Another benefit of this site is that they make it easier to take your efforts to the real world. They host local events throughout the year that you can attend as a paid member on this website. Use this to meet people you have been talking to, or new people, making it easy to expand how many people you can connect with from this website.
Learn more by reading our review of Match.com.
The profiles are extensive. You can learn a lot about other members by reading them. There is also a lot of security to keep you safe. When you are ready to start communicating, there are numerous options so that you can pick the method that you prefer.
Before you join any of the dating sites in Mexico, learning more about Mexican dating will make it easier to ensure that you approach this type of dating properly. Learning a bit more about dating people from Mexico and what to expect can help to make you more successful once you start interacting with people on Mexican dating sites.
What to Know for Your Success
Getting Involved with Mexican Dating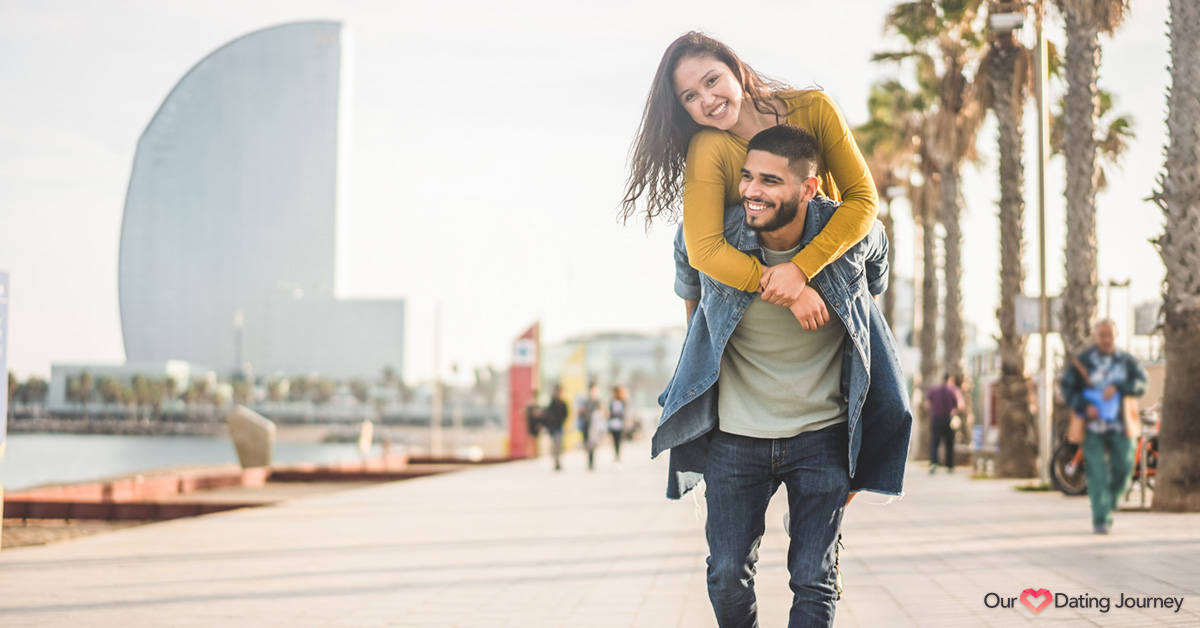 Before you start perusing different dating sites in Mexico, it is important to learn more about Mexican dating and what you can expect from this experience. This will ensure that you have an easier time once you sign up on some Mexican dating sites and start interacting with members.
Acquaint Yourself with the Culture When Mexican Dating
Mexican people are very proud of their culture. It is so much more than food and celebrations. People in Mexico take their traditions very seriously. Because of this, it is a good idea to learn about the major holidays in the country.
You should also acknowledge that religion is often important to the people of Mexico. There are also some strong superstitions that people hold. When you have some basic information about these, it becomes easier to interact with people from this country.
Men Are Caretakers
In Mexican culture, traditional gender roles are often at play. Men are meant to take care of the women and children by keeping the home safe and bringing home the primary income. This does not mean that women cannot work, but they will also need to take care of primary home chores and related responsibilities, as well as the children.
Food is Important
Mexican people put a lot of work and thought into the meals that they prepare, especially when it is for a celebration. Learning about some of the most popular Mexican dishes is a good idea before you start seeking out dating partners in Mexico.
You do not need to know the full recipes and how to prepare the food, but you should at least have some basic knowledge. This will give you some things to start talking about as you get to know each other better.
Learn Some Spanish
Many dating sites have translation services, but it is a good idea if you can at least learn some basic Spanish phrases. Mexican people will appreciate that you took the time to get to do this. When you can speak some Spanish, it will also be easier to communicate with each other.
Family is Very Important
In Mexican culture, family is of utmost importance. Mexican people are fiercely loyal to their family, and even if they do not live close to their family, they will talk to them on the phone or via Skype very often. You should be prepared to learn a lot about their family members when you are getting to know each other.
There is also a strong chance that a Mexican person will ask a lot of questions about your family. It is important that you are honest. Family can be a great way for the two of you to connect when you first start communicating with each other.
Learn About Soccer When Dating A Mexican
Most people in Mexico enjoy soccer. It is a popular sport that allows families to get together and have some fun while people competitive. Learn the basics and some of the more popular teams throughout Mexico. This is especially important if you are a woman who wants to meet Mexican men.
Parties are Imperative
Mexican people love to celebrate holidays and the accomplishments of family and friends. Birthdays are also a big deal in Mexico. When you are dating someone from Mexico, you will need to be prepared to celebrate because this will be a common occurrence. There are also a lot of festivals that take place throughout the country.
They Only Bring You Home if They See a Future
If someone from Mexico decides to bring you home and introduce you to their family, they see a future with you. Remember that family is very important, and they only get their family involved when they are in love with someone.
Sharing Similar Values
It is okay if the two of you have some differences, but your primary values should align. If they do not, this could be a deal-breaker for your relationship. Because of this, once you notice some chemistry between the two of you, it is important to start talking about your values.
You should also discuss things like children relatively early on. Since the family is so important in Mexican culture, there is a strong chance that children will be expected if you two decide to marry.
Want to learn more about Latina and Latino dating? Read our Guide to Dating A Latina And Latino Dating.