If you're a Christian or want to date a Christian, it's important to identify and use only the best Christian dating sites. There is no need to waste time on Christian dating websites that have a small number of members and simply do not work.
This guide will show you the top 12 best Christian dating sites on the web.
(READ MY GUIDE TO CHRISTIAN DATING HERE)
Before I reveal this list, I need to ask you, what are you looking for in a Christian website?
I ask this because there are many Christian dating sites that are either Christian owned or founded on Christian principles.
Other Christian dating websites simply target Christian people and seek to put matches together but the site itself is not owned by Christian believers. The Christian community is simply its target audience.
I will differentiate between the best Christian dating sites below as I get into the details.
Now EHarmony is not a Christian dating site or even a religious dating site. It was however founded on Christian principles by Christian Theologian Dr. Neil Clark Warren.
If you have read any of my other dating site reviews or dating guides you will know that EHarmony is my favorite dating website. (Read my EHarmony review here) It was through EHarmony that I met my soulmate and now my wife. (You can read our dating story here)
My whole experience using EHarmony was amazing. Of course, the questionnaire was long but in the end, it was so well worth every moment I spent answering the questions.
You may ask yourself if EHarmony is not a Christian dating site then how can it work for someone who is a Christian looking for other Christian matches? It's simple. EHarmony's extensive questionnaire will get into details about your faith and if that's important to you, will only match you with others who share your same beliefs.
The reason I pick EHarmony as the best of all Christian dating sites is that they simply have the best matching system. On top of this, they have an enormous pool of members (10 million + registered users) which means you have a better chance of finding your perfect match.
If you're looking for marriage, then EHarmony is also the best of all Christian dating sites. They help more singles get married than any other dating website. In fact, as you can see in our online dating stats, EHarmony is responsible for 4% of all marriages in the US.
---
---
ChristianCupid is another of the Christian dating websites that are not Christian owned. This site is part of the Cupid Media network which runs over 35 niche-based dating sites across the globe. The Cupid Media Network is very reputable and has some very good sites such as AsianDating.com and others.
The Cupid Media Network has had over 35 million singles register across all of its sites since its founding in the year 2000. However, it's not entirely clear how many of those users make up ChristianCupid. Some references say that ChristianCupid has no more than 60,000 members.
Why is it so important to know the number of singles on a Christian dating site or any dating site for that matter? It's critical to know this because the more members a dating site has the better the chances of finding your perfect match.
Personally, I like to see dating sites have over 1 million "active" members.
I added ChristianCupid to this best Christian dating sites list because although it's not the biggest, they are run by a company with a long track record. Since they offer a 3 month free trial, it can't hurt to try.
---
---
If you want a Christian dating site that is 100% dedicated to Christian dating, then ChristianCafe.com may be for you. Not only is the site's focus on matching Christian singles, it's also Christian owned and operated.
ChristianCafe.com has been helping to match Christian singles since 1999 so they have a very long track record.
Since their founding, there have been over 25,000 marriages come out of ChristianCafe.com.
This Christian dating website features a 10-day free trial so you can try every feature to see if it works for you.
---
---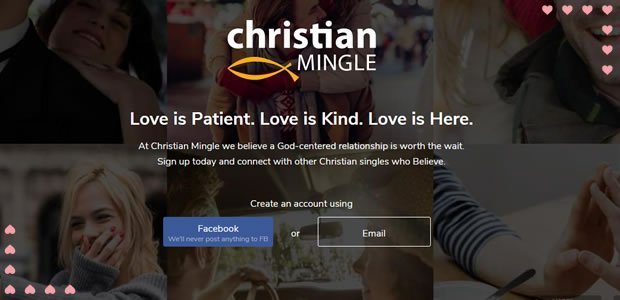 Christian Mingle is owned and operated by Spark Networks which is the same company that started the Jewish dating site JDate. They later opened other religious dating sites one of which was Christian Mingle.
Christian Mingle was started in 2001 which means they have a long track record. Many other references say they have 16 million members. However, I believe this is the number of members of the entire Spark Network of sites has. Since Spark Networks has 11 different dating sites in their portfolio, it's a bit misleading to say that Christian Mingle has 16 million members.
Other references say that Christian Mingle has had over 5 million members join since its launch in 2001. The fact is, there is no way to know for sure how big the pool of singles is on Christian Mingle since their site does not mention it. However, they do seem to have one of the more active Christian dating websites..
If it's important to you that the Christian dating site you join is Christian owned, then Christian Mingle is not for you.
If however you only care about a community that has thousands of other Christian singles, then this dating platform can work.
---
---
OnDaySix.com is a Christian dating site that is 100% Christian owned and operated.
CEO and founder Wendee Mannon says, "OnDaySix.com has the heart to connect Kingdom minded singles across the globe." In fact, Wendee met her husband Shane by using her own dating site OnDaySix.com.
According to Shane, the thing that really sets OnDaySix.com apart from other Christian dating sites is that it gives you the ability to search for the stream and DNA that most resonates with your Christian beliefs.
One of the missions of OnDaySix.com is to prepare singles for remarkable relationships. They have a section called "prepare" and here you will find resources to help you choose wisely and love well.
URL: OnDaySix.com
---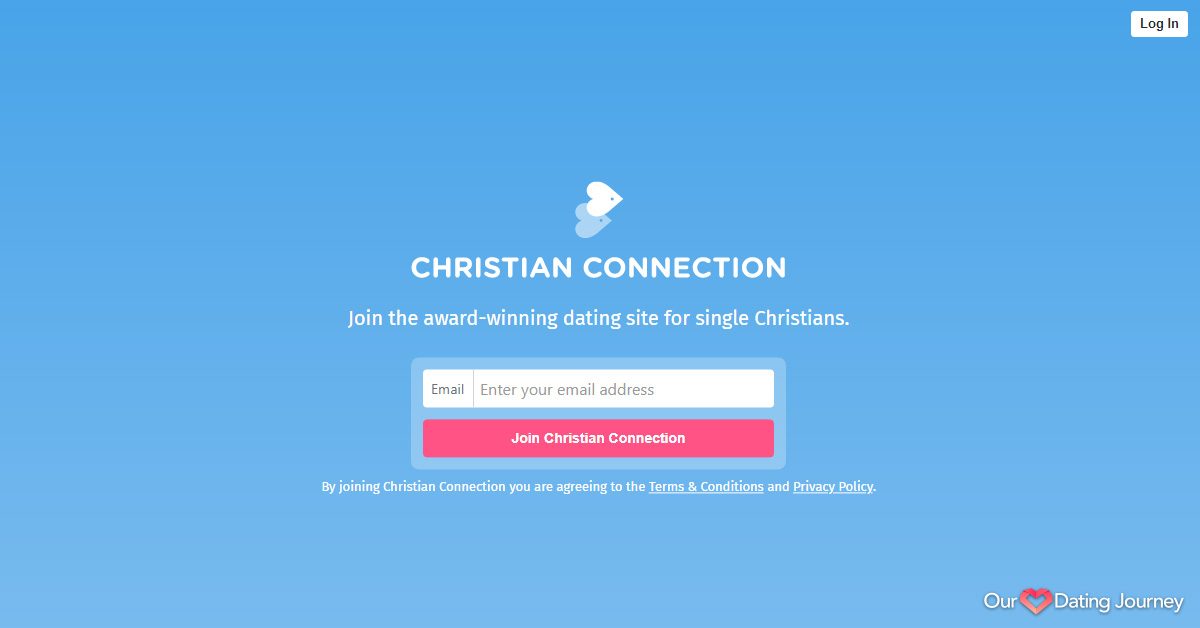 Christian Connection is another of the Christian dating websites that is Christian owned and operated.
Started by Jackie Elton in the year 2000, Christian Connection is an award winning Christian dating site dedicated to providing a safe and supportive environment.
From the start, their main core values were to build a welcoming place that offered safety, trust, quality, value, and a forum that is open to the many Christian traditions around the world. They also wanted to build a feeling of community among all members.
---
Many of the Christian dating websites are owned by non-Christians. cMatch is not one of them. cMatch is proudly owned by Christian believers and they maintain Biblical values and strive to provide a smut-free safe service.
cMatch was started in 2006 and since that time has helped match over 130,000 Christian singles.
There are a few unique features on this site, especially their "praise" feature. It's based on the Christian principle of encouraging each other, by giving other singles a positive badge on their profile, including a personal message. These badge varies from "you have a brilliant profile" to "you are an angel in disguise".
At the time of writing, there are about 7,000 users on Match. Their main goal is to value quality over quantity. They do this by only showing profiles and photos of active singles who have recently logged in to the site. In fact, cMatch hides the profile of inactive singles so you never bother with seeing people who will never respond.
Another thing that makes cMatch unique is that they are a 100% free Christian dating website. There are no upgrades. Once you sign up you can access every feature. They are the only free(mium) Christian dating site with professional staff and tools, and a high focus on security. Keeping cMatch safe and clean (keeping scammers and others with bad intentions out) is their main priority, and they've built up a great track record during the past 10+ years. Every profile and every photo is thoroughly screened, and their application process is being monitored 24/7.
cMatch also has a proprietary matching algorithm that works both ways, and this is one of the reasons why it's quite reliable. For instance, they're the only dating site that matches based on church denomination (among other things) which is actually very useful and sensible for a Christian dating service.
URL: cMatch.com
---
Love And Seek and Christian People Meet
Love And Seek and Christian People Meet
I am going to place these next two Christian dating websites together. That's because Love And Seek and Christian People Meet are really part of the same network.
In fact, if you look at the top of the Christian People Meet site you will see it says: "Powered By LoveAndSeek.com.
Both of these sites are run by People Media which is a network owned by the company that owns Match.com and OKCupid. This means the site has a very reputable company backing it.
Both of these sites cater to Christian singles and have a decent-sized pool of members. The sites are not owned by Christians.
URL: LoveAndSeek.com
URL: ChristianPeopleMeet.com
---
ChristianDate.com says they are the original Christian dating site. This may be true because from what I can tell they date back to around 1998.
On the homepage of ChristianDate.com the site says it has over 262,000 members online at the time of this writing. If that's true, that's a large number of active users on the site. However, when I joined the site to test it, there were just over 1,500 users online.
The thing I did not like about this site was they show users who have not logged in for many years. This makes it hard to find matches.
Since the site is 100% free, it cannot hurt to see if it's possible to find your match.
That being said, I always place a large emphasis on using a dating site that requires a payment of some kind. Sites that require payment typically will do much more in regard to security, marketing, and overall have many more active real members. This is because it takes a lot of money to run a large dating website and when the site is 100% free, they do not have the funds to keep the site as safe and cutting edge as more popular paid dating sites.
URL: ChristianDate.com
---
Christian Dating For Free
Christian Dating For Free says they're a 100% free Christian dating site. However, after you sign up, they do have an upgrade ($8.50 per month) which allows you to get more views of your profile. You also cannot see that last time someone logged in unless you upgrade.
There does seem to be a decent amount of members on the site with a membership base of over 300,000 users and with over 600 users online at any given time.
However, the fact that you cannot see when someone last logged in is the one thing I do not like about this site. However, overall, this is a site that is free to join and a very low cost to upgrade. It's not nearly on the same level as EHarmony or Match.com but, as long as you use proper dating precautions to stay safe, it can't hurt to try it.
URL: Christiandatingforfree.com
---
Match.com is not a Christian dating site nor is it owned by Christians. If this is important to you then Match may not be for you.
The reason I placed Match on this list is that they are by far the largest dating site in the world. At over 50 million registered users, they have a massive pool of singles to choose from. This means you have a much better chance of finding someone you connect with.
Match.com may not be specifically for Christians, but you can easily meet Christian singles by making sure to include this in your profile and in your match criteria.
You can also search for others and filter for other singles who also identify as Christians.