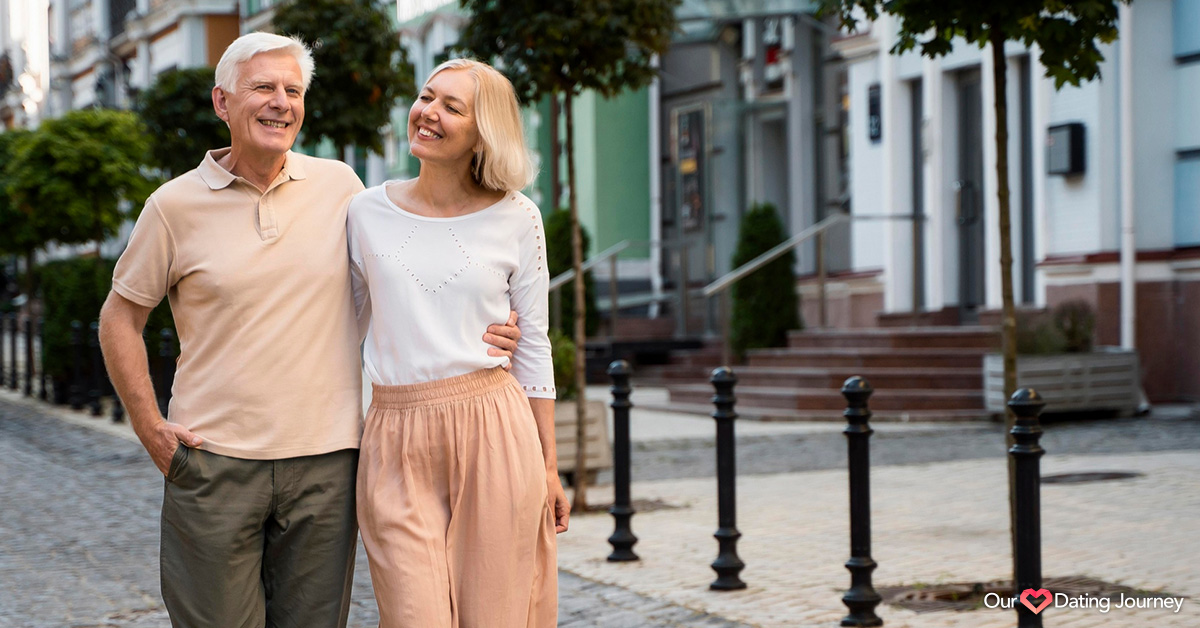 If you're over the age of 50 and single you may be looking for a way to find companionship or even, find true love. Whatever your reason, there are plenty of great senior dating sites to help you find the perfect person for you!
Before you get started I encourage you to read my guide to senior dating. This guide will help you navigate the world of mature dating.
As a senior, you want to use the very best senior dating sites. Even though EHarmony is not specifically targeted at seniors (they cater to every age group), the fact is, you can meet anyone from any age group on EHarmony.
In my opinion, EHarmony is the best of all senior dating sites because, since the year 2000, they have been continually perfecting their matching system. Of all the senior dating sites, EHarmony stands above all others in terms of its ability to match singles.
I actually meet my soulmate and now wife through EHarmony. This site has changed my life forever and there simply is no other mature dating site like it.
You may say, "Scott, you're a bit biased", and that is true. However, I'm not biased because I want to push this site on you, I'm biased because I know dating sites and have tried many of them and EHarmony produced the best results.
EHarmony also has a massive pool of members which means you will have a better chance of finding that perfect someone.
EHarmony is best for seniors who are looking for a serious relationship. In fact, EHarmony has produced 4% of the marriages in the US which is an incredible number (see dating stats). So, if this is you, EHarmony is truly the best of all senior dating sites.
Read my EHarmony review to see how good they really are. Eharmony is my top pick.
---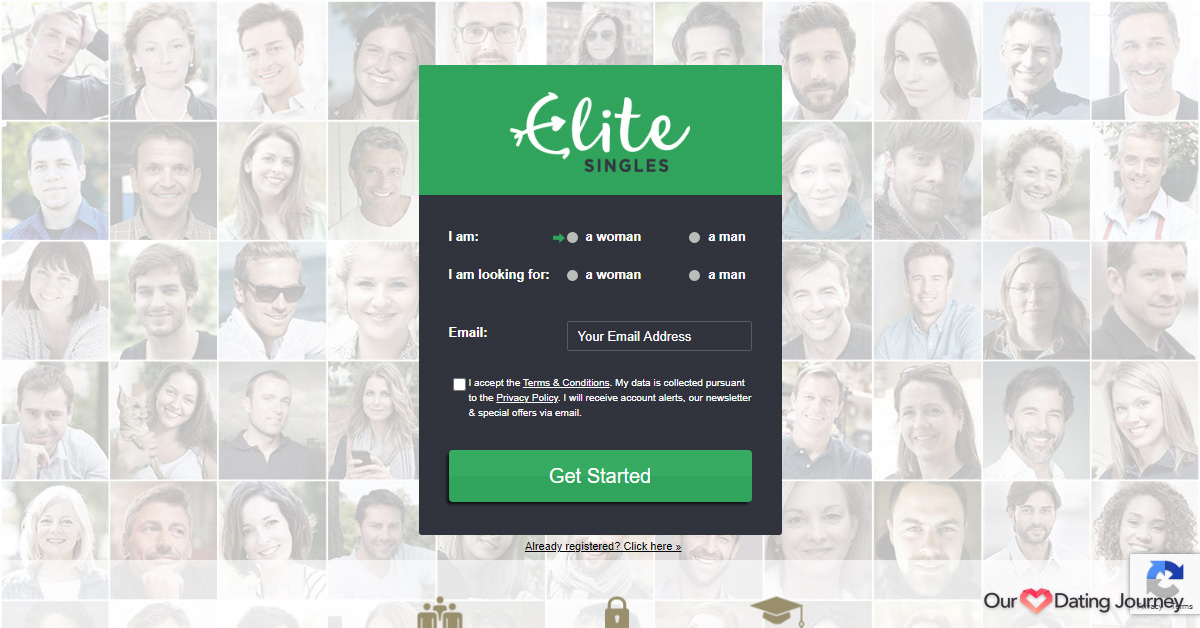 This is another of the senior dating websites that are not completely dedicated to mature singles. They also target other types of singles as well. Even so, EliteSingles does a great job with senior dating.
This site is geared to those who are highly educated as 85% of their US members have an above-average education.
EliteSingles has a section on their platform geared toward those over 50. This means you can use EliteSingles to find other mature singles over 50.
Since 2009 EliteSingles has been growing its pool of eligible singles and today, this senior dating site has close to 381,000 new members join every month. While not as big as EHarmony or Match.com, they still have a healthy growing community.
---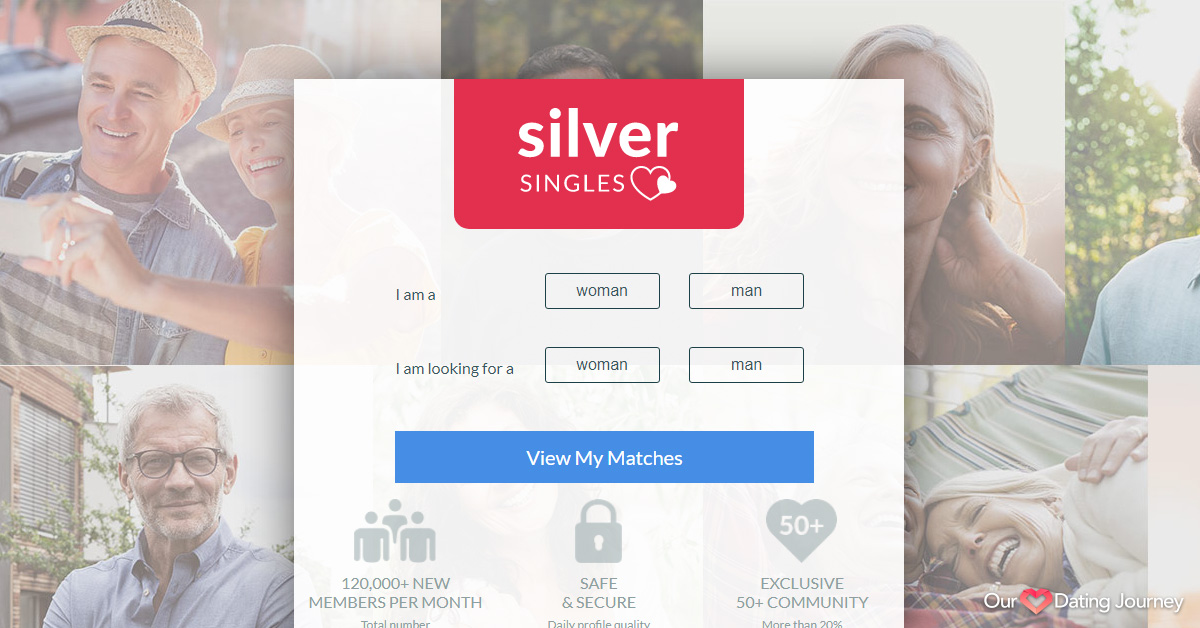 SilverSingles is one of the mature dating sites that is geared to those aged 50+. This means if you're looking to date only those who are above 50 years of age, this site has what you need.
You can find a serious relationship or simply companionship when you use SilverSingles. The process starts when you sign up and take a SilverSingles personality test. They then tailor matches based on what you answered in the test.
One of the things I like about SilverSingles is that their team manually checks every profile to ensure validity. This adds an extra layer of security.
---
Here is one of the senior dating sites that can help you to find everything from travel companions, friends, or even your soulmate if you're looking for that. You can even find activity partners where you can meet with other groups to go out and have some fun.
Seniormatch.com restricts membership to those who are age 50 and above. If someone is under this age they do not let them sign up. They do this to ensure that there is a consistent age range.
---
Now if you're a senior who is simply looking to date other mature singles, then Match.com may be better for you.
Like EHarmony, Match.com is not specially targeted at Seniors. However, Match is able to target all age groups including seniors.
Match.com does not have the same matching system as EHarmony. Their system may not be as good at matching but, since they have the largest pool of singles in the world, it's very easy to find a match.
The browsing ability on Match.com is far superior to EHarmony's. EHarmony is more geared to finding matches based on their proprietary algorithm while Match.com allows you to be a bit more proactive.
So, if you're more interested in dating, then Match.com may be the better of the senior dating sites for you.
---
Out of all the senior dating sites, OurTime.com has become the leader for dating sites that focus on mature dating. Since 2011, this dating site for seniors has been become respected in the world of mature dating.
Unlike EHarmony and Match.com, OurTime.com targets only senior singles. This means that when you join the site, everyone you meet is over 50.
OurTime.com does a decent job of matching and allows you to search for other singles. While not as good as Eharmony in regard to matching the fact that they only focus on seniors is a plus.
This mature dating site is run by People Media. This company is owned by the same people that own Match.com which means you can be assured it's reputable.
If you want a growing community of mature singles over 50, OurTime.com may work perfectly for you.
(Read my complete review of OurTime)
---