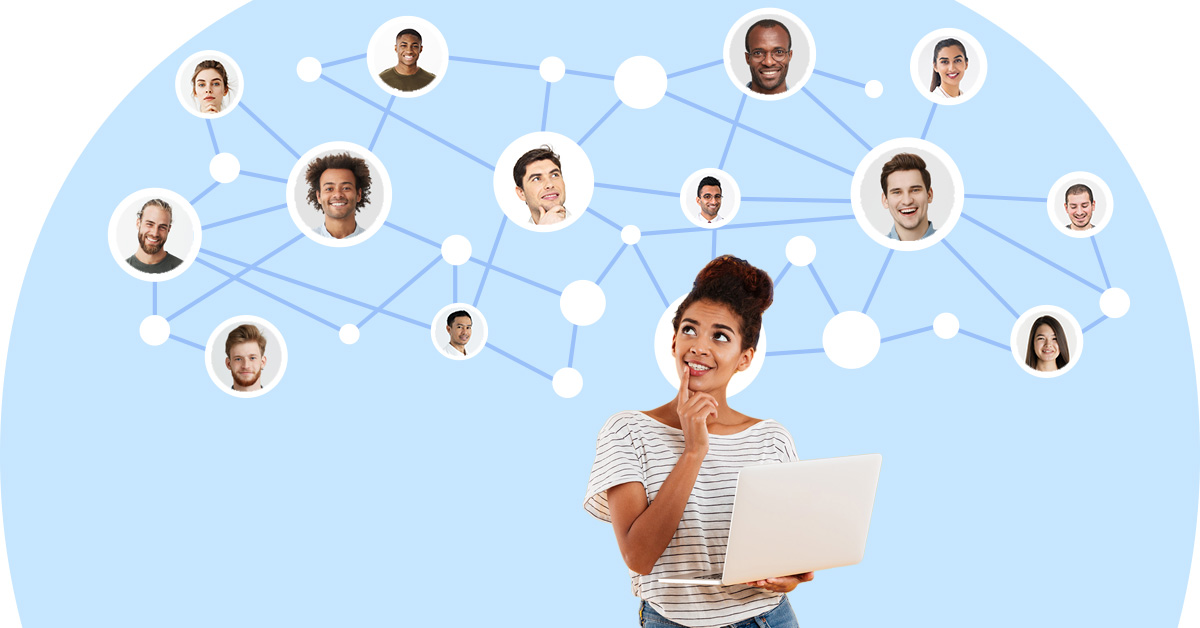 4/2/2021 Update
Our freshest update to this article contains a review of all dating sites list, reviewing of rankings, improvement of information, verifying links, and image updates.
If you're someone who is looking to have fun and meet other singles quickly, then this list of online speed dating sites may be perfect for you. If you've ever done speed dating in person and want to venture in online speed dating, the action can be much funner and engaging.
As you may know from reading my dating story, the journey for me to find my soulmate was a very long one. It was filled with many stops and starts but, I'm very thankful I never gave up. I know online dating works because I'm someone who has lived it.
If you're like me and looking for marriage, then eharmony is the way to go. Read these online dating statistics and you will see that eharmony is responsible for 4% of marriages within the United States. That's an amazing number!
That being said, speed dating online may just what you need if you want to meet other singles online in a fun fast-paced environment. Unlike other speed dating events, the sites listed below are all online dating sites. (Read my speed dating guide for info on traditional speed dating).
Here is my list of the top three speed dating sites for you to meet other singles fast:
If you want a truer online version of speed dating then RoundHop could be just the thing. This is a unique way to meet someone online. RoundHop is the only website that provides a real version of speed dating but doing it all online.
RoundHop says that you can meet up to 10 singles within an hour without ever leaving your house. Neat!
Here's how RoundHop works:
You sign up and verify your FaceBook or LinkedIn account.
Then, you join one of their one-hour online speed dating events and meet other singles for video chat.
You chat for 5 minutes with each person so within one hour you have met 10 new people.
If you like someone you give them a thumbs up. If you get a like back RoundHop will send you their contact information and likewise, they will get yours.
You can then set up a second date and see where it leads from there!
---
First on our list of best speed dating sites is Match.com. (READ MY Match.com review here) Now Match is not really classified as a speed dating site but it's on this list because Match offers a quick and easy sign up process.
It only takes a few minutes to sign up for Match.com and since they offer a great browse and search function, you can start to meet other singles fast.
Just sign up, browse or search and you can start communicating with other singles in no time.
What makes Match great for those looking to meet friends or find someone to date is that they have an amazing pool of members to choose from. This online dating site is the largest of all online dating sites so it is very easy to meet other singles and find a date very quickly. Match also promotes singles-friendly only events in cities across the nation.
I used Match.com for a long time and was able to get an incredible amount of dates. I didn't find my wife on Match but I found it to be the very best at helping me to meet people fast.
---
Mingle2 is not a true version of online speed dating. It's on the list because it allows you to sign up very fast. You can begin meeting other singles within 30 seconds.
This dating site allows you to sign up for free and immediately start to meet others.
While not a site I would highly recommend, it is free so it won't cost you anything to give it a try.
---
Conclusion
While there are a few other speed dating sites, I have not included them here because to me, the quality is just not there.
Other websites may list the others, but, I have no desire to list any site that's not going to benefit my readers.